Oops! Amazon mistakenly sends out baby registry emails following glitch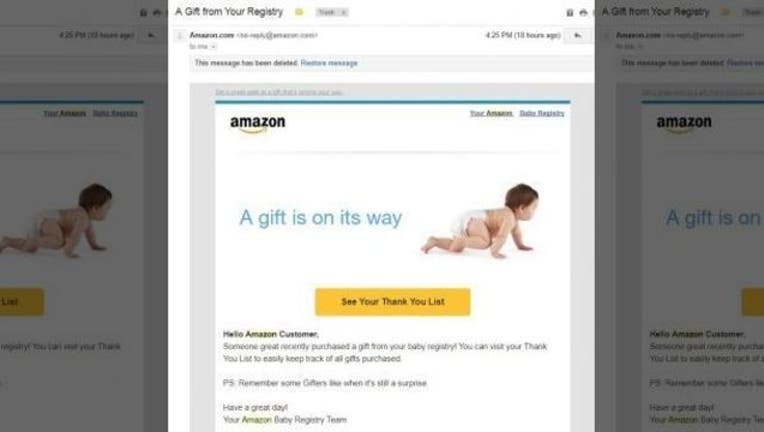 (FoxNews.com) - Amazon mistakenly sent out emails to some of its users telling them a gift from their non-existent baby registry had been purchased.
The email read:
Hello Amazon Customer,
Someone great recently purchased a gift from your baby registry! You can visit your Thank You List to easily keep track of all gifts purchased.
PS: Remember some Gifters like when it's still a surprise.
Have a great day!
Your Amazon Baby Registry Team
Predictably, several recipients took to social media to poke fun at the situation, while also wondering whether it was a phishing attack.
After several hours, Amazon sent a follow up email, explaining the first one was sent in error.
"Earlier today, we accidentally sent you an email from Amazon Baby Registry. We apologize for any confusion this may have caused," the email read.
"We are notifying affected customers. A technical glitch caused us to inadvertently send a gift alert e-mail earlier today," an Amazon spokesperson told Fox News. "We apologize for any confusion this may have caused." 
More on FoxNews.com.