Professor, Oxford employee plead not guilty to stabbing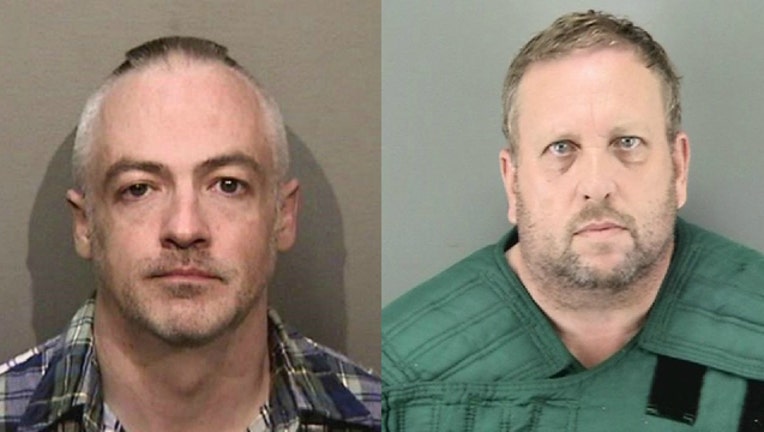 article
CHICAGO (AP) - A former Northwestern University professor and an Oxford University employee pleaded not guilty Thursday to first-degree murder charges in the stabbing death of the professor's boyfriend.
Wyndham Lathem, 46, and Andrew Warren, 56, stood quietly in separate Chicago court hearings as their attorneys entered pleas on their behalf. Both men spoke little during the hearings, only briefly answering when Cook County Judge Ursula Walowski asked if they understood the charges.
Unlike a previous court hearing, when prosecutors gave often chilling details of the July 27 stabbing death of 26-year-old Trenton Cornell-Duranleau, Walowski simply laid out the charges. However, she referred to the crime as "exceptionally brutal" and said it was carried out in a "calculated and premeditated manner."
The men are accused of attacking Cornell-Duranleau while he slept in Lathem's Chicago apartment, stabbing him dozens of times. Prosecutors are seeking a sentence of 20 years to life in state prison, Walowski said.
After Lathem's hearing, his attorneys Barry and Adam Sheppard said they would be filing a motion to have the two men tried separately, explaining that they do not want the jury to hear statements Warren made to police after he surrendered days later in San Francisco.
Barry Sheppard said Lathem made no statements to police when he turned himself in the same day in nearby Oakland. He said it was Warren's statements that are the basis for the detailed account of the slaying that prosecutors read in court last month.
He said it would be impossible for Lathem to get a fair trial if the jury hears those words, either from Warren himself on the witness stand or from a testifying police officer.
In court, last month, prosecutors said that the fatal stabbing of Cornell-Duranleu - Lathem's boyfriend - was part of a sexual fantasy the two men hatched in an online chatroom that included killing someone and then themselves.
They said that Lathem crept up to Cornell-Duranleau and began plunging a 6-inch knife into his chest and neck, before Warren ran over to cover the victim's mouth and strike him in the head with a heavy lamp in an attempt to silence him. As Lathem continued stabbing Cornell-Duranleau, Warren left the room to retrieve two kitchen knives and returned to stab the victim as well, prosecutors said.
The two men then fled, triggering a nationwide manhunt that ended when the two men surrendered in California several days later.
Both men remain in Cook County Jail, where they are being held without bail. Lathem is scheduled to return to court Oct. 31. Warren's next hearing is scheduled for Nov. 1.