Russian spy ship 'loitering' off Virginia near world's largest naval base, officials say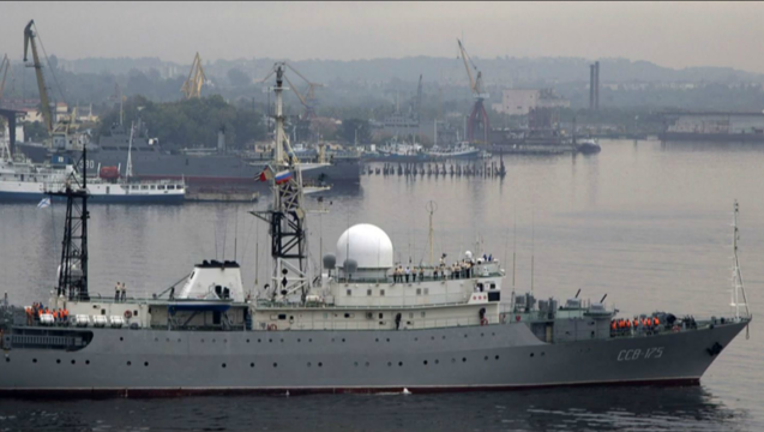 article
FOX NEWS - The Russian spy ship Viktor Leonov is currently "loitering" off the coast of Norfolk, Va., home to the largest naval base in the world, two U.S. officials tell Fox News. 
As of Friday morning, the Russian spy ship is slowly patrolling only 17 nautical miles -- roughly 19 miles -- from land, according to officials. United States territorial waters extend 12 nautical miles from shore.Fox News was first to report the sighting of the Russian spy ship off the coast of Delaware on Tuesday.
The Victor Leonov, armed with an array of intelligence gathering equipment used to intercept communications and analyze U.S. Navy sonar capability, later traveled within 30 miles off the Connecticut coast near a submarine base earlier this week.
"It's lawful [and] similar to operations we do around the world," Pentagon spokesman Capt. Jeff Davis told reporters Friday.
The Russian spy ship left her homeport in the Barents Sea near Norway, part of Russia's northern fleet, around New Year's Day, according to American defense officials. Following a port call in Jamaica, the Russian ship then began its voyage north along the east coast of the United States.