Van Dyke lawyers want activist-journalist Jamie Kalven on the stand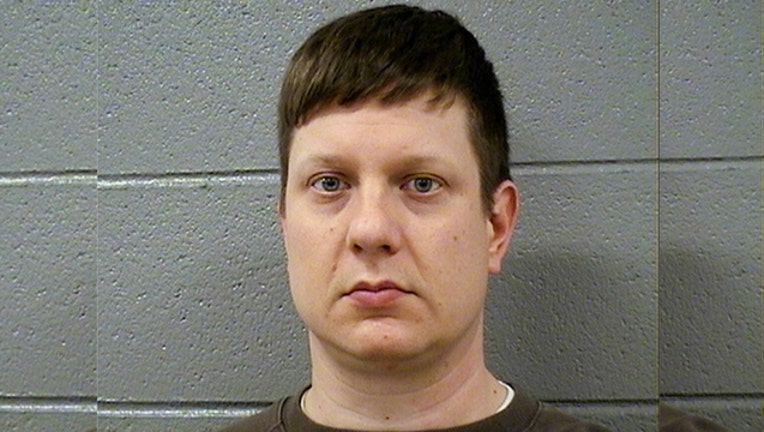 CHICAGO (SUN TIMES MEDIA WIRE) - Lawyers for Chicago Police Officer Jason Van Dyke want to hear from the award-winning activist journalist who broke the details of the Laquan McDonald killing, and find out how he learned about statements Van Dyke made about the shooting.
Van Dyke's attorneys said at a hearing Tuesday that longtime South Side activist Jamie Kalven was leaked information from the Independent Police Review Authority, the police oversight agency that last month was re-launched as the Civilian Office of Police Accountability just weeks after the shooting, tainting evidence that was subsequently obtained by investigators from the State's Attorney's Office and FBI, the Chicago Sun-Times is reporting.
Kalven, a longtime activist and independent reporter, was the first to reveal the existence of dashboard camera footage and accounts of civilian witnesses that described the shooting in starkly different terms than Van Dyke and his fellow officers at the scene of the 2014 shooting.
Van Dyke's lawyer, Dan Herbert, said he also believed Kalven sat in alongside FBI agents during an interview between eyewitnesses to the shooting.
Cook County Judge Vincent Gaughan said he expected Kalven to testify to clear up how he got the information at a hearing later this month, though the judge acknowledged that "reporter privilege" protected him from having to name his source.
If Kalven got the names of witnesses from IPRA, Gaughan said, "then we have to clear up that up, so he will be testifying."
Kalven was not in court Tuesday. Reached by phone after the hearing, Kalven told the Chicago Sun-Times he received a subpoena from Van Dyke's lawyers on Monday morning, summoning him to appear before Gaughan the next day. The next hearing in the case is set for Oct 25.
Kalven said he was unable to make it to court on such short notice, but had no problem testifying— so long as he wasn't expected to compromise source.
"I don't mind being subpoenaed, but I can't imagine any circumstances under which I would reveal my sources," Kalven told the Sun-Times.
Prosecutors and Van Dyke's legal team for several months have sparred over which statements made by Van Dyke following the shooting could be used to build the case against him, a process made complex by court rulings that protect statements made by police officers during the course of disciplinary investigations.