Vegas shooting victim finds strength to stand when Trumps enter hospital room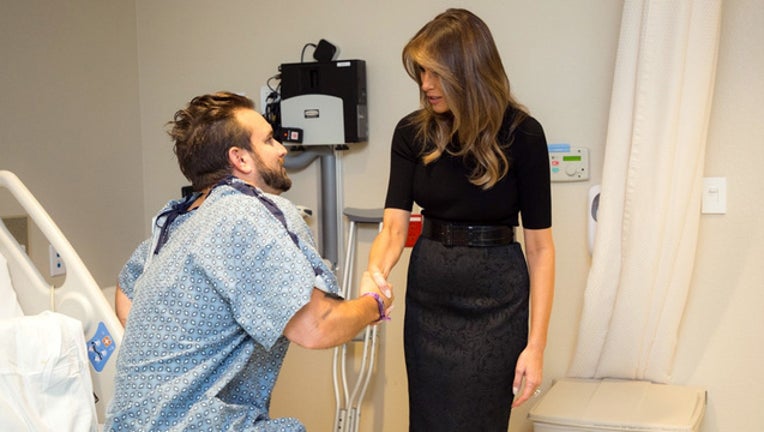 article
LAS VEGAS, Nev. (FOX NEWS) - Despite being shot in a leg during Sunday night's rampage in Las Vegas, Thomas Gunderson found the strength to stand Wednesday when President Donald Trump and first lady Melania Trump visited his hospital room.
"Hi, Thomas. How are you? No, don't get up. Don't get up," Melania Trump can be heard saying in a video as Gunderson attempts to get out of bed.
The president entered the room shortly afterward and shook Gunderson's hand. 
"Hey, this guy looks tough to me," the president said.
LINK: Read the full story on FOXnews.com
The 28-year-old Californian later took to Facebook to post video of the moment and explain in a now-viral post:
"I will never lie down when the President of this great country comes to shake my hand! There may be plenty of issues in this country but I will always respect my country, my president and my flag. Shot in the leg or not, I will stand to show my President the respect he deserves!"