WATCH: Bulldog gets outed by his best friend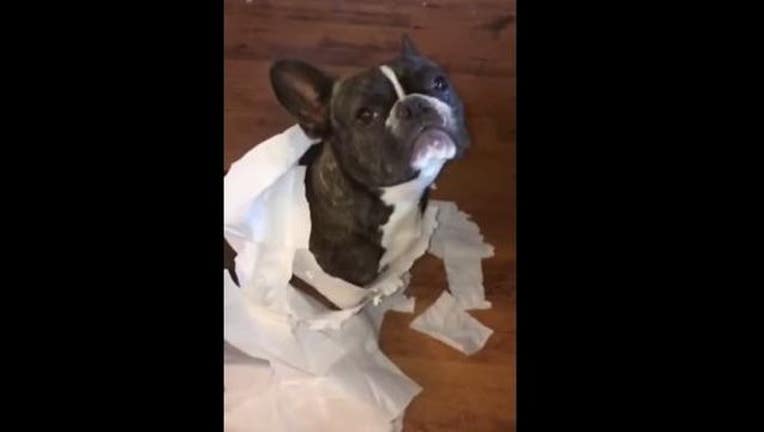 article
Eat your heart out, dog lovers. The video you are about to see is one of the cutest!
A video that has gone viral on YouTube shows two little pups busted getting into a roll of toilet paper. When asked who chewed up all the toilet paper the French Bulldog has nothing to say. But her pooch friend has no problem literally pointing her out.
The video was posted to YouTube on July 2 by RumbleViral.
Click play above to watch.