World War II veteran takes a spin in old P-51 Mustang fighter plane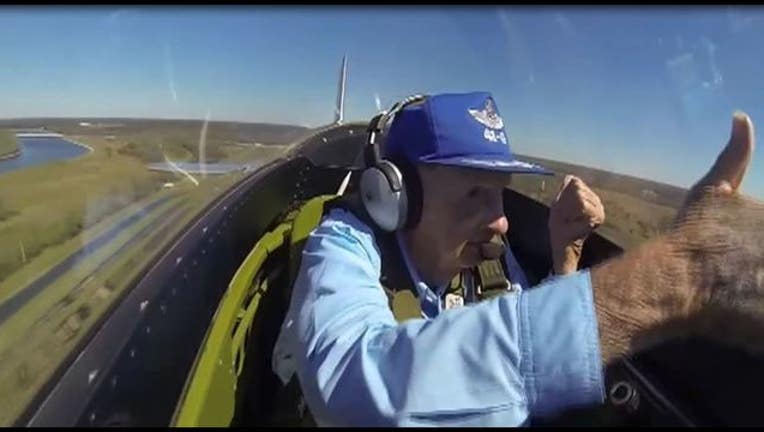 article
A World War II veteran got a chance to fly in the same sort of plane he flew during the war.

Bob Brocklehurst, 96, needed a little help to climb into the cockpit of the P-51 Mustang at an airport in Venice, Florida.

He did not pilot the plane, but he did enjoy the view.

The pilot did a loop and a barrel roll, and Brocklehurst came back happy.

He told Fox 13 WTVT that he felt comfortable in the plane.

"Just made me feel right at home," he said. "It's like putting the car in the garage. You do it without thinking."