Uncertainty still hanging over White Sox as spring begins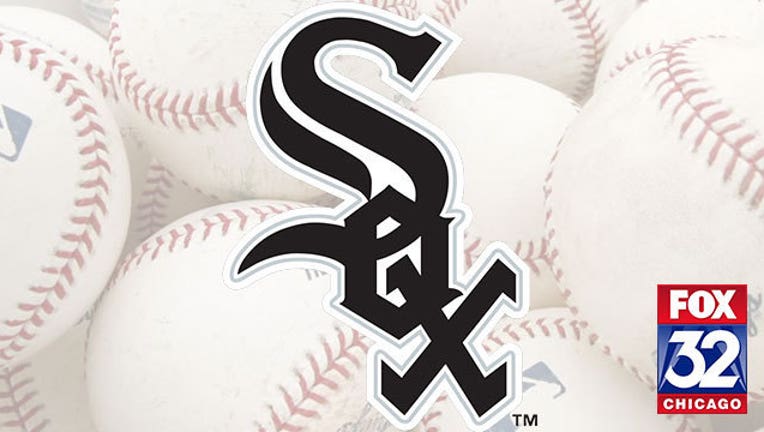 GLENDALE, Ariz. (AP) - The Chicago White Sox are a work in progress as spring training begins.
Finally committing to a rebuilding project after four consecutive sub-.500 seasons, the White Sox are without former ace Chris Sale and outfielder Adam Eaton, who were dealt away for some of baseball's top prospects. Still here, perhaps surprisingly, are closer David Robertson and Jose Quintana, who would replace Sale as the staff ace - assuming the All-Star lefty is still here.
General manager Rick Hahn said trade talks will likely not fade away.
"We expect them to continue," Hahn said Tuesday after the official reporting day for pitchers and catchers at Camelback Ranch. "We're going to keep an open mind and where there are conversations to be had we'll pursue them. As we sit here today, there's nothing gnawing at us or appealing enough to make us move."
Robertson, the Sox's closer for the last two years, was part of the discussions over the winter.
"I can't do anything about it. I'm just going to try my best to stay here," Robertson said. "If I stay here, great. If I get moved, it's their decision."
Robertson, who has two years remaining on a four-year deal worth a total of $46 million, is happy to be pain free following arthroscopic surgery on his left knee in November. He had 37 saves for Chicago last season with a 3.47 ERA along with seven blown saves.
He's also excited about pitching for the United States in the World Baseball Classic next month.
"It's a chance to represent my country, try something different," the 31-year-old right-hander said. It's going to be a lot of fun to meet a bunch of guys I played against for a while and be on the same team. It's going to be different and fun and it kind of breaks up spring training a little bit. I'm excited about it."
Manager Rick Renteria, promoted from bench coach to replace Robin Ventura, said his message to the team during the first meeting of the spring was "nothing newer than any manager has ever said to his players."
Renteria said he stressed discipline in the meeting but also emphasized having fun. He said he hasn't talked to any of the players rumored to be on the trading block specifically about that subject, at least not yet.
"I think if as the spring goes along and if I feel it might be something that's weighing on him, I'll have a conversation," Renteria said.
Some of the prospects the White Sox acquired for Sale and Eaton were on display Tuesday. Yoan Moncada, a 21-year-old infielder from Cuba who was the key acquisition in the Sale deal with Boston, is in camp early and took some swings in the batting cage.
Lucas Giolito was part of the deal with Washington for Eaton. The 6-foot-6-inch right-hander, the Nationals' first-round pick in 2012, developed into a top prospect but his introduction to the majors was rough. He had a 6.75 ERA in four starts and allowed seven homers in 21 1/3 innings.
"I experienced a lot of hardship in the big leagues. I didn't pitch well and got hit pretty hard," Giolito said. "I learned a lot from that, being able to make adjustments on the fly, slowing things down. I'm trying to take everything I've learned and apply that."
That will likely apply to several members of the White Sox as they retool with new personnel.
"We all have that same goal in mind, we want to develop together," Giolito said.