18-year-old Kane County man indicted for fatal crash that killed brother and sister on Halloween
KANE COUNTY, Ill. - An 18-year-old Kane County man has been indicted on charges stemming from a fatal crash that killed two of his passengers in far west suburban unincorporated Campton Township on Halloween last year.
Tyler A. Schmidt, of the 43W block of Southgate Road in Elgin, was indicted by a Kane County grand jury Wednesday on four felony counts related to the Oct. 31 crash that killed a pair of siblings, according to a joint statement from the Kane County state's attorney and sheriff's offices.
According to authorities, Schmidt was speeding when he struck the back of a Burlington Central School District 301 bus in unincorporated Campton Township. Prosecutors said he was under the influence of marijuana at the time of the crash.
Grace Diewald, 20, of Campton Hills, and her 19-year-old brother Emil, were passengers in Schmidt's vehicle and were killed in the crash, the statement said.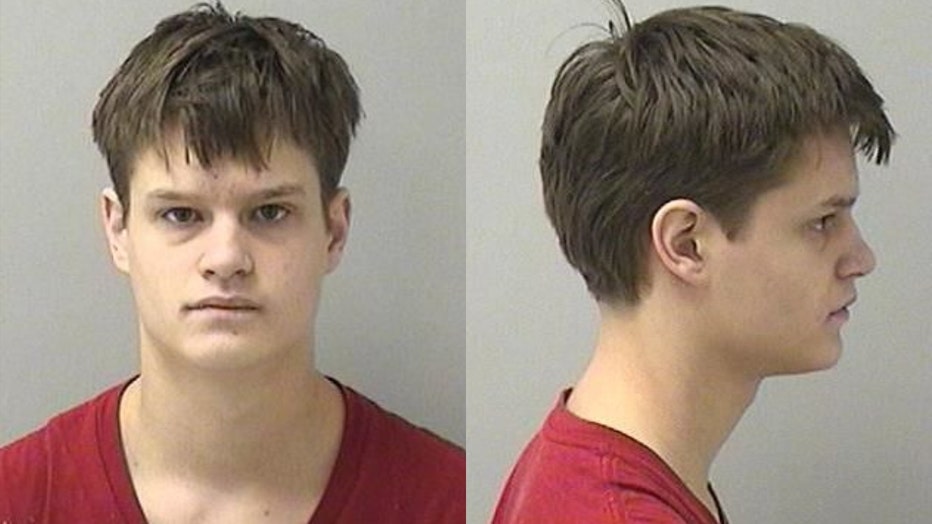 Tayler A. Schmidt (Kane County State's Attorney's office)
A third passenger in the vehicle was severely injured, according to officials.
Authorities said no one on the school bus suffered any injuries.
Schmidt was taken into custody and charged with four felonies including, aggravated driving under the influence of drugs, reckless homicide, aggravated drunk driving and aggravated reckless driving.
SUBSCRIBE TO FOX 32 ON YOUTUBE
Judge Julia Yetter set Schmidt's bail at $100,000 and his next court appearance is scheduled for Jan. 6 at the Kane County Judicial Center.
Schmidt was released from custody and is currently on electronic home monitoring, the statement said.