Bodies of woman, man pulled from Lake Michigan; investigation underway
LAKE COUNTY, Ill. - The Lake County Sheriff's Office is investigating after two bodies were pulled from Lake Michigan.
On Sunday, August 15, shortly after 3 p.m., an adult woman's body was recovered from the water near the Waukegan Harbor after being spotted by a fisherman.
Officials say the woman is between the ages of 18 and 40, African American, about 5-foot-4 and weighs around 150-170 pounds. Her fingernails and toenails were painted. She was wearing a summer dress and appears was only in the water for no more than two weeks.
Detectives are working to identify her.
Around 4:30 p.m., the US Coast Guard was conducting a training exercise near the Lake Forest shoreline when crews spotted the body of an adult man.
Detectives working with the Chicago Police Department determined the recovered man was reported missing after swimming on the South Side of Chicago.
He was identified as 49-year-old Martin Mendoza of Waukesha, Wisconsin, according to the Lake County coroner's office. He died of drowning, a preliminary autopsy ruled.
Mendoza went missing Aug. 8 after swimming from a boat in Lake Michigan near the 63rd Street Harbor, Chicago police have said.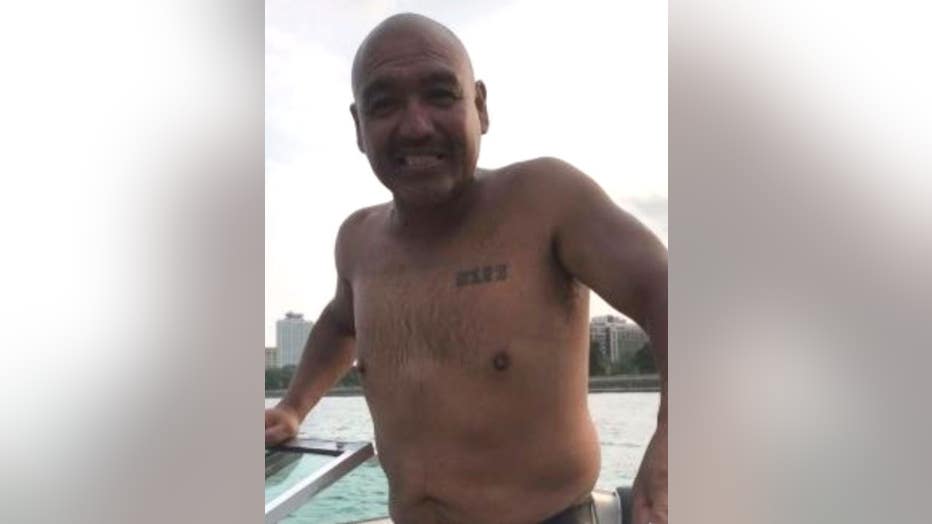 Martin Mendoza | Chicago police
If you have any information about the woman found in the lake, you are asked to contact Lake County Sheriff's Detectives at 847-377-4000.
The Sun-Times Media Wire contributed to this report.