Caterpillar closing 5 more plants amid low demand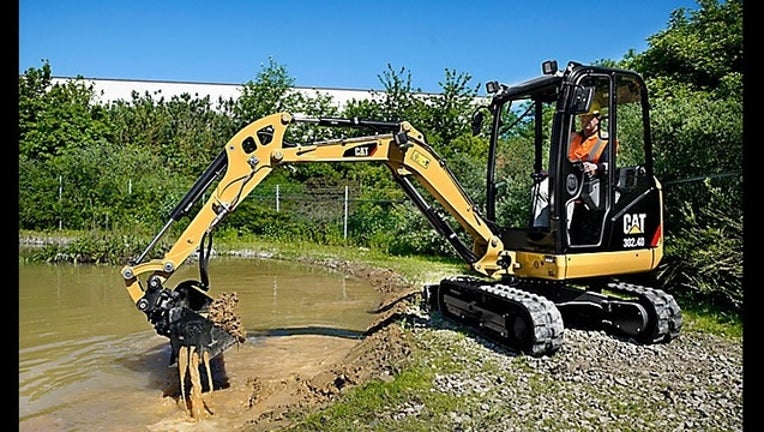 article
OXFORD, Miss. (AP) - Caterpillar Inc. says it will close five more factories — including an Oxford, Mississippi, plant — as the Peoria, Illinois-based heavy equipment maker reacts to slowing demand for construction and mining equipment worldwide by cutting capacity.
The Oxford plant, with 240 employees stamping metal hose couplings, will continue work into 2017, then shift some production to Caterpillar's plant in Menominee, Michigan, and some work to outside suppliers.
The closure was one of five announced Thursday, cutting 820 jobs overall. Over the next 18 months Caterpillar is also closing:
— a 325-employee electric generator packaging facility in Newberry, South Carolina, and a 75-employee generator assembly panel plant in Ridgeway, South Carolina, shifting work to company plants in Seguin, Texas; Lafayette, Indiana; and Griffin, Georgia.
— a 70-worker bucket and work tool plant in Jacksonville, Florida, shifting work to outside suppliers.
— a 110-worker engine and undercarriage component plant in Morganton, North Carolina, shifting work to other company plants and suppliers.
The company will also demolish a mostly vacant engine manufacturing building in Mossville, Illinois, to save money.
Caterpillar says it has laid off 5,300 workers between last September through March 30. With Thursday's announcement, Caterpillar is closing or consolidating 20 facilities.
Company spokeswoman Rachel Potts wrote in an email that severance packages are being offered, as well as some employee transfers. None of the closing factories are unionized.
Jon Maynard, President and CEO of the Oxford-Lafayette County Economic Development Foundation, said Caterpillar will sell its building in Oxford, and that economic development officials will seek a new tenant. Workers at the plant, opened in 1997, make $15 to $17 an hour. Maynard said Caterpillar had trimmed more than 100 workers in Oxford, but said the loss of the remaining jobs would still be "devastating" to remaining workers.
The Mississippi plant was rebuilt after a 2008 tornado damaged it. At the time, Oxford was the only Caterpillar plant stamping out the steel cylinders that channel hydraulic fluid through most of its machinery, causing the company to scramble to prevent disruptions worldwide.