Chandler fire captain dies of lung cancer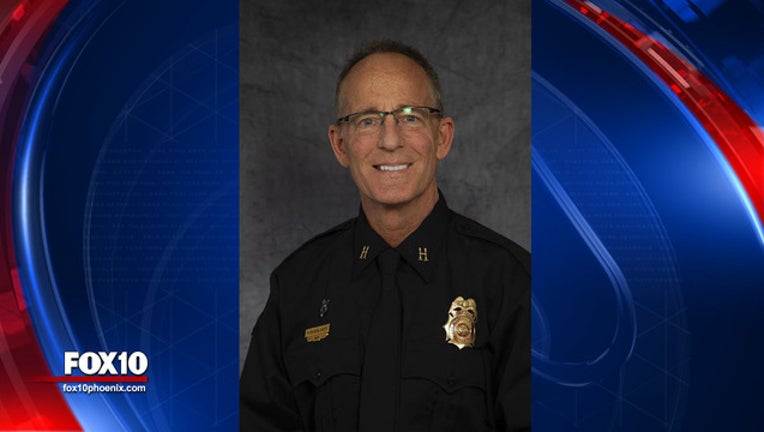 article
CHANDLER, Ariz. (KSAZ) - A captain with the Chandler Fire Department has died following a battle with lung cancer.
According to the Chandler Fire Department, Capt. Mark "Bo" Boulanger died from lung cancer at a Yuma hospital on September 16.
The fire department says Capt. Boulanger was surrounded by family, friends, and his fellow firefighters when he died.
Capt. Boulanger served Chandler for more than 25 years as a firefighter, paramedic, engineer, and captain. He also served as a SWAT medic, wildland firefighter, and recruit training officer.
He served six years in the Army National Guard during the 1980s.
A memorial service for Capt. Boulanger will be held on Tuesday, September 25 at 10:30 a.m. at Cornerstone Christian Fellowship located at 1595 S. Alma School Road.
A procession will arrive at the church at 9:15 a.m.