Chicago Police Board clears officer for fatally shooting teen in back of head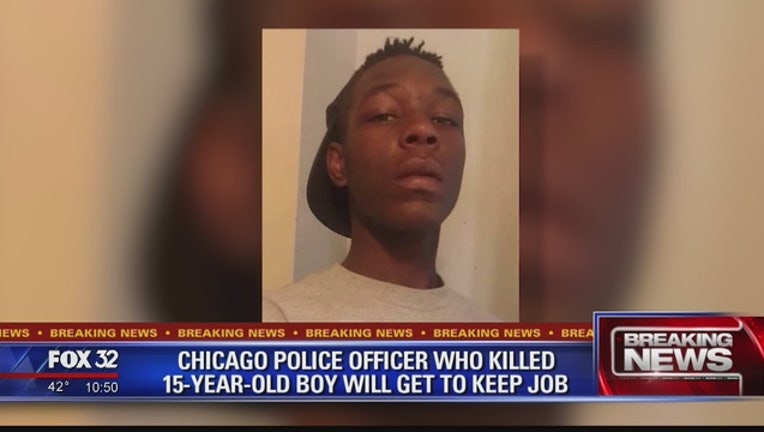 article
CHICAGO (AP) - The Chicago Police Board has ignored oversight officials' recommendation and cleared an officer of wrongdoing in the shooting death of a 15-year-old boy during a 2012 foot chase.
Last year, the Independent Police Review Authority found Officer Brandon Ternand at fault for shooting Dakota Bright.
Authorities say Bright was unarmed when he was shot in the back of the head, but officers recovered a .22-caliber revolver in a front yard near where the chase began.
Ternand told authorities he opened fire when he saw Bright turn his head in the officer's direction and reach for his left side as if he were going to pull a gun.
In its 5-3 vote late Thursday, the board found Ternand was justified in shooting Bright from about 50 feet (15 meters) away.
Ternand has been suspended without pay since November. The decision means he won't be fired or face discipline for the shooting.