Chicago ranks 12th on 'murder capitals' list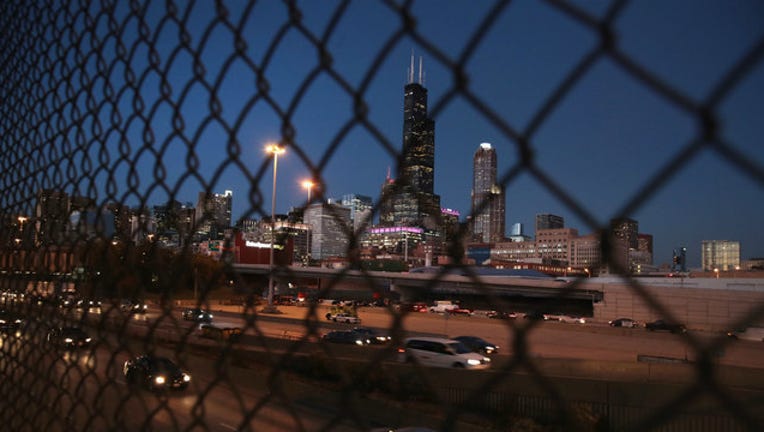 article
CHICAGO - Chicago ranks 12th on a new list of the 25 most violent cities in America, according to a new study.
No city contributed more to the increase in the national homicide rate last year than Chicago, according to on 24/7 Wall St.'s report.
There were 287 more murders in Chicago in 2016 than there were in 2015, a 60 percent increase. In total, the city's homicide rate of 29 murders per 100,000 residents last year was nearly six times the national rate of 5 homicides per 100,000 Americans.
Chicago's spiraling crime rate has prompted analysis from sociologists and other experts, yet there is little consensus as to what is causing the spike in violence.
One factor contributing to the high homicide rate in Chicago is gun violence, the report says. While the homicide rate in Chicago when guns are not involved is roughly similar to the rate in similar cities like New York, the city's firearm-related homicide rate is one of the highest in the country.
Chicago currently has more lenient firearm sentencing laws than New York. Illegal gun possession carries a one-year minimum sentence in Chicago, compared to 3.5 years in New York.
24/7's Wall St.'s "America's 25 Murder Capitals"
St. Louis, MO
Baltimore, MD
Detroit, MI
New Orleans, LA
Newark, NJ
Cleveland, OH
Jackson, MS
Orlando, FL
Memphis, TN
North Charleston, SC
San Bernardino, CA
Chicago, IL
Kansas City, MO
Dayton, OH
Milwaukee, WI
Atlanta, GA
Salinas, CA
Shreveport, LA
Little Rock, AR
Syracuse, NY
Savannah, GA
Baton Rouge, LA
Rochester, NY
Washington, D.C.
Oakland, CA
Just 25 cities accounted for nearly 1 in every 5 homicides last year. In these high-crime areas, increasing gang violence, drug trafficking, and domestic violence contributed to the uptick in homicides nationwide.
One city, however, was largely responsible for the increase in violent crime nationwide over the last year, according to the report.
In Chicago, there were 287 more murders in 2016 than in the year prior, increasing the city's homicide rate from 18 murders per 100,000 residents to 28 incidents per 100,000. The uptick in murders in Chicago accounted for 21 percent of the total increase in homicides nationwide.