Georgia officer shot, killed while responding to 'suspicious vehicle' report, police say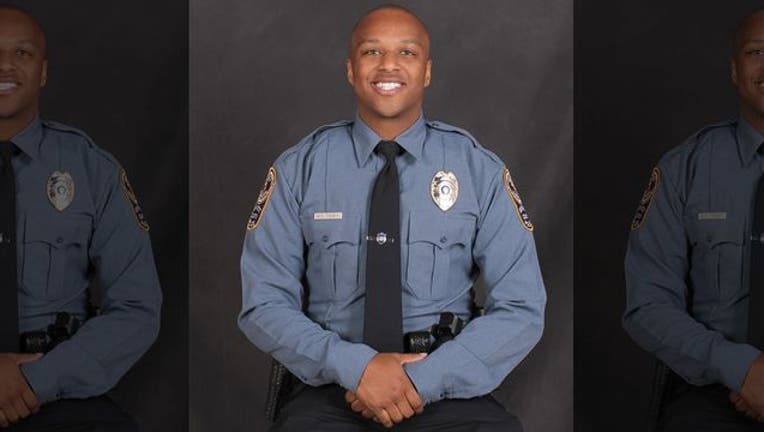 article
FOX News -- A Georgia police officer was killed in the line of duty Saturday after being fired upon while responding to the scene of "a suspicious vehicle," authorities said.
The officer was identified as Antwan Toney, who died from his injuries at the hospital, the Gwinnett County Police Department confirmed in a news release, adding that a search for the suspects was ongoing.
Toney, along with other officers, arrived at an area near Shiloh Middle School about 2:30 p.m. in response to a report of "a suspicious vehicle," police said.
Upon finding and nearing the vehicle, "shots were fired from inside the suspect vehicle," and one of them hit Toney, the news release said.
"Other responding officers returned fire and pulled Ofc. Toney to cover," police said. "The suspect vehicle fled the scene; it is unknown if anyone in the vehicle was struck by return fire."
Toney was taken to the hospital, where he died, police said.
Officers discovered that the involved vehicle had crashed nearby, the news release said, and "as many as four suspects fled on foot from the crash location."
Authorities stationed at multiple locations were investigating "buildings and wooded areas," police said.
A witness to the crash described one of the suspects as a black male, about 6 feet tall with long dreadlocks, wearing green sweatpants and a grey T-shirt. "There are no other descriptions available at this time," the news release said, adding that anyone with tips could call the police at (770) 513-5100.
Fellow Georgia law enforcement agencies expressed their sympathy over the fallen officer, who had been on the force since 2015 and was just days away from marking his three year anniversary, police said.
"Please keep the family of Gwinnett County Police Officer A. Toney in your thoughts and prayers as they mourn his loss," the Gwinnett County Sheriff's Office wrote on Facebook.
"Our hearts are with the family & friends of the Gwinnett Police Officer who paid the ultimate sacrifice in the line of duty today," the Georgia Bureau of Investigation said in a tweet. "We thank you for your service and pray with the Gwinnett County Police Department. We are mourning the loss with you."
More at FOX News.