Kenneka Jenkins' funeral tentatively set for next weekend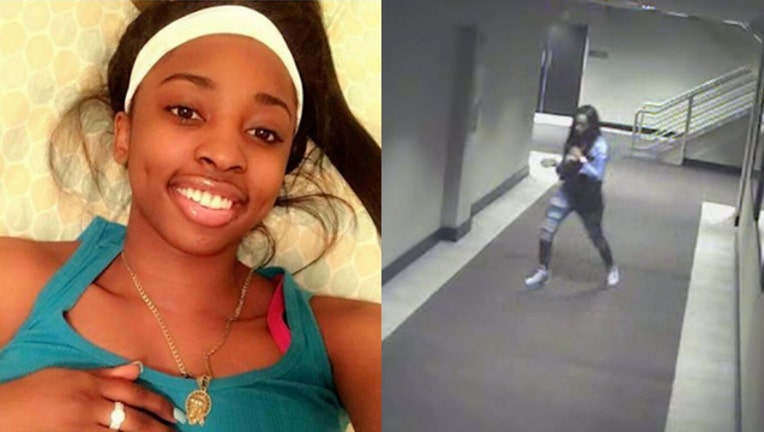 article
SUN-TIMES MEDIA WIRE - A funeral service for Kenneka Jenkins has been tentatively scheduled for next weekend, her mother announced on Saturday.
A location for the Sept. 30 ceremony has not been finalized, Jenkins' mother Tereasa Martin said in a Facebook Live video. Martin said she decided to move the funeral from Thursday to Saturday to accommodate more supporters, the Chicago Sun-Times is reporting.
Jenkins' death has drawn national attention since she was found in a freezer at the Crowne Plaza Hotel in Rosemont on Sept. 10. Protesters planned to gather Saturday evening outside the hotel, as they have most nights since details began to trickle out about the 19-year-old's death.
Activists have called for the FBI to investigate the Rosemont Police Department's handling of the case, with Twitter and Facebook deluged with theories about a coverup in Jenkins' death.
Rosemont police have released nine video clips showing Jenkins walking through the hotel in the hours before her death. She can be seen walking unsteadily through the hotel's kitchen before disappearing around a corner, but none of the released footage shows her entering the freezer.
Jenkins left her home near the United Center at 11:30 p.m. on Sept. 8 to go to a party in a room of the Crowne Plaza, police said. Jenkins' sister last heard from her via text message about 1:30 a.m. Saturday.
She was last seen by her friends at a party on the ninth floor of the hotel in the early hours of Sept. 9. Jenkins was reported missing that afternoon, and authorities found her in the freezer shortly after midnight.
Jenkins' body has been released to her family, a spokeswoman for the Cook County medical examiner's office said on Saturday. Autopsy results are pending toxicology tests and further investigation.