Lost contact found in woman's eyelid 28 years later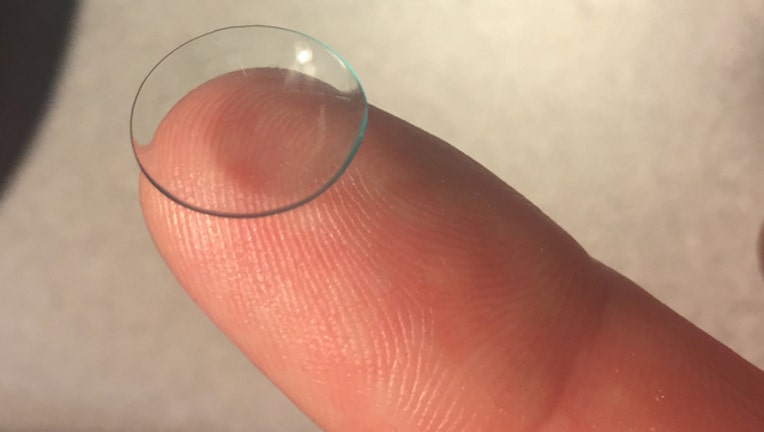 article
(WJBK/FOX NEWS) - Nearly three decades ago, a 14-year-old in the United Kingdom got hit in the eye during a game of badminton and lost her contact lens. No big deal, right? Well, 28 years later, doctors found the missing contact...embedded in a cyst in her left eyelid.
It's not like the woman was looking for it the entire time, though. Instead, at age 42, she visited an ophthalmologist for what she thought was an unrelated problem: Her left eyelid had been swollen and drooping for about six months, and doctors could feel a small lump under the skin, according to a report of her case, published Aug. 10 in the journal BMJ Case Reports.
She underwent an MRI where the 'well-defined' cyst was located. When doctors tried to remove the the cyst, it broke open and revealed an extremely fragile hard contact lens inside.
See the photos of the MRI and the contact by clicking here.
Almost 30 years after the fact, the woman couldn't recall how the lens got there or how long it had been there. It took her mother remembering that she was hit with that shuttlecock 28 years ago, during a game of badminton, to refresh her memory. When she took the hit in the eye, she lost her contact and it was never found.
The doctors who treated the woman inferred the lens migrated into the patient's "upper eyelid at the time of trauma and [remained there] for the last 28 years," they wrote in the report.
Why it took 28 years to cause swelling and inflammation is a mystery, the doctors wrote, and there were no 'elicited triggers' that could have caused the symptoms.