Man accused of pushing man onto L tracks pleads not guilty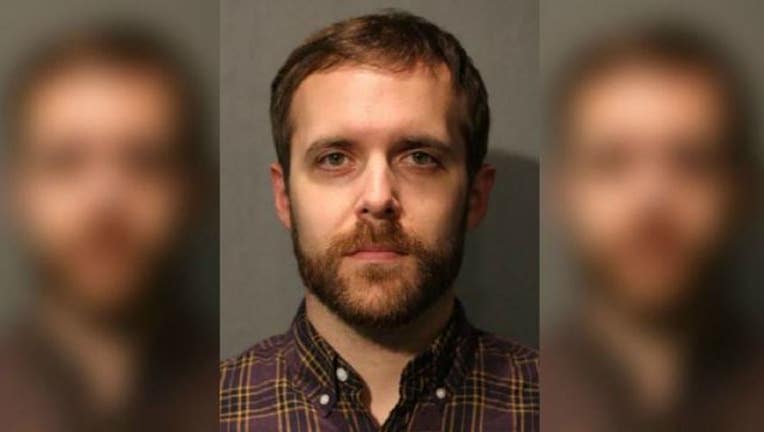 article
CHICAGO (Sun-Times Media Wire) - A man accused of pushing a stranger onto the CTA Blue Line tracks pleaded not guilty Monday to attempted murder and aggravated battery charges, the Chicago Sun-Times is reporting.
Chad Estep, 34, was silent at an arraignment hearing before Cook County Judge Nicholas Ford, as his attorney, Vadim Glozman entered pleas of not guilty to each of the four counts against the neurobiologist.
Prosecutors have said Estep shoved 46-year-old Ben Benedict off the platform at 19 N. Dearborn on Aug. 1.
Benedict said the attack was unprovoked, and that he did not interact with Estep until he he felt someone pushing him from behind.
Outside the courtroom, Glozman said he already received some discovery materials from prosecutors, and said there was nothing "spectacular" within what he has reviewed to date.
"We're going to keep investigating until we're able to get the best result possible or Mr. Estep," Glozman said.
Estep was arrested earlier this month after, prosecutors said, he was identified from surveillance video inside the L platform, which showed Estep hopping over the turnstile at the Washington stop around 11:40 p.m. Benedict, who was returning from a Cubs game, walked past Estep, who can be seen talking on his phone.
Prosecutors say Estep "lined up" and shoved Benedict, who landed inches away from the electrified third rail. Benedict said Estep blocked him as he tried to climb up to the platform, until bystanders approached and separated them. Benedict suffered a sprained wrist in the fall, and a train arrived at the platform moments after he was able to get back onto the platform.
Estep's lawyer said the he recently started work as a data analyst. Estep has no prior criminal record.
Estep was identified by police based on anonymous tips and a comparison of still images taken from the surveillance footage and Estep's picture on his online resume, prosecutors said. Benedict later identified Estep as the person who pushed him.