Milwaukee man charged with murder for fatal crash after carjacking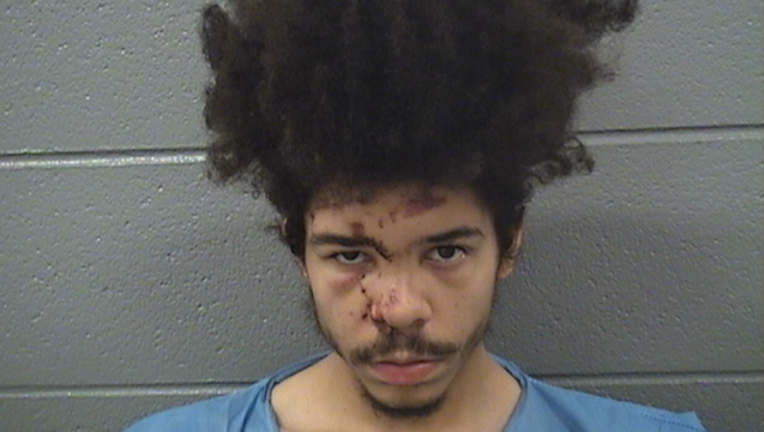 CHICAGO (Sun-Times Media Wire) - Carjacking and murder charges have been filed against a Wisconsin man who was in a stolen vehicle during a crash that killed his accomplice Wednesday morning on the South Side.
Deangelo M. Williams, 21, was charged with one felony count of aggravated vehicular hijacking with a firearm, one felony count of robbery armed with a firearm and two felony counts of murder while committing another forcible felony, according to a statement from Chicago Police.
Williams and 19-year-old Tyshon A. Anderson were wearing masks when they carjacked a male at gunpoint at 9:48 a.m. Wednesday as the victim was getting out of his vehicle in the 1000 block of West 61st Street, according to police and the Cook County medical examiner's office.
They drove off in the stolen vehicle with police pursuing them, police said. The stolen vehicle crashed less than 10 minutes later in the 4900 block of West Wentworth.
Anderson, who was driving the stolen vehicle, was pronounced dead at the scene at 10:10 a.m., according to police and the medical examiner's office. He lived in the South Side Burnside neighborhood. An autopsy Thursday did not immediately rule on the cause and manner of his death pending further investigation.
Williams, who lives in Milwaukee, Wisconsin, was taken to Stroger Hospital in critical condition, police said. He has since been charged and taken to the Cook County Jail.
Williams was ordered held without bond during a hearing Friday, according to the Cook County sheriff's office. His next court date was scheduled for Dec. 6.