Music teacher investigated for allegedly contaminating students' flutes with semen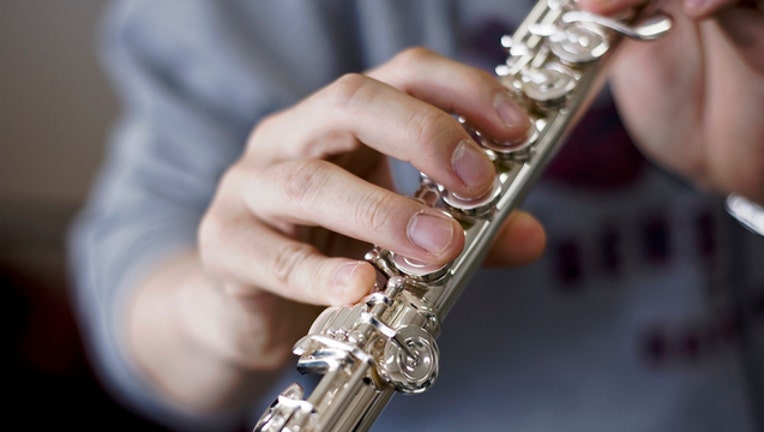 article
(FoxNews.com) - California state officials are investigating whether colorful flutes given to students in southern California schools may have been contaminated with semen from a music teacher.
The California Department of Justice and U.S. Postal Service have begun an investigation into the flutes in several southern California school districts, NBC 4 Los Angeles reported.
School districts in Fountain Valley, Los Angeles, Fullerton, Inland Empire, Fullerton, Chatsworth, Capistrano Unified and Newport-Mesa have all sent home statements to parents notifying them of the ongoing investigation. Los Angeles Unified School District said at least 13 school districts might have been affected in southern California.
The notifications stated the investigation involved an unnamed music teacher, described as an "independent contractor," who administered a music program for students at some schools.
"The flutes are colorfully decorated and painted by students all over Southern California through a program called 'Flutes Across the World,'" NBC Los Angeles reported.
The flutes/recorders that were given to the students "were potentially contaminated with bodily fluids," Fountain Valley School District's Superintendent Mark Johnson told The Orange County Register.
Johnson asked parents to take the flutes from the children and provide it to police as part of the investigation. The Capistrano Unified School District also asked parents to do the same.
"As part of the investigation, we are working with local law enforcement and school districts to collect instruments, for the California Department of Justice to process," California's Office of the Attorney General told the Orange County Register.
Federal investigators planned to test the instruments.
"You have to read in between the lines – and most likely it's not sweat," Nate, a parent whose child attends Courreges Elementary School, told NBC 4 Los Angeles.
A couple of other parents, who asked not to be named, told NBC 4 Los Angeles, that it was "disgusting" and made them "sick to their stomachs."
It was not immediately clear what triggered the investigation.
The California Attorney General's Office did not immediately reply to a request for a comment.
More on FoxNews.com.