No bail for man charged with leading cops on stolen vehicle chase in Englewood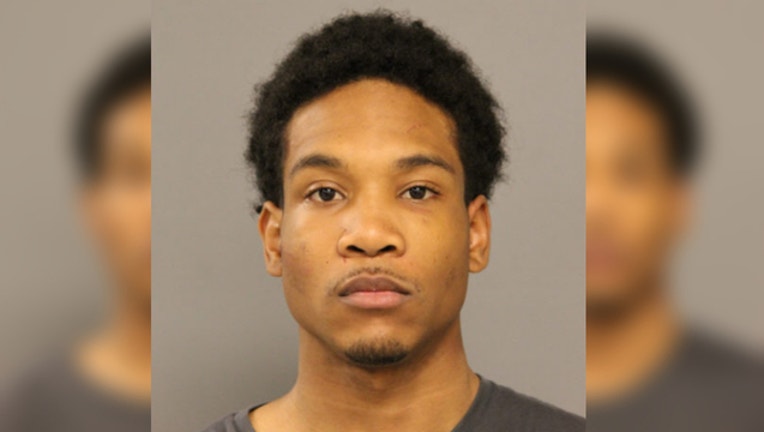 CHICAGO (SUN TIMES MEDIA WIRE) - A man was charged with fleeing from police inside a stolen vehicle before crashing Friday afternoon in the South Side Englewood neighborhood.
Gerald Taylor, 21, of Bronzeville, faces felony counts of aggravated fleeing, criminal damage to government property of less than $500 and use of a stolen vehicle, according to Chicago police. His accomplice, 38-year-old Brian McKenzie, of Englewood, was charged with a misdemeanor count of criminal trespass to a vehicle.
Both were being held at Cook County Jail with no bond, police said. Taylor has previously been convicted of aggravated fleeing.
Officers were following a stolen vehicle at 12:19 p.m. when the driver tried to get away and crashed the vehicle into a second vehicle in the 5700 block of South State Street, police said. The stolen vehicle then crashed into a building.
Two people then got out of the stolen car and tried to run away on foot, but were taken into custody, police said. One officer suffered a minor knee injury while chasing them but refused medical treatment.
The driver of the second vehicle was taken to St. Bernard Hospital, where his condition was stabilized.
Taylor's next court day was scheduled for Monday and McKenzie's for Tuesday.