Police locate truck believed to be used by cop-shooting suspect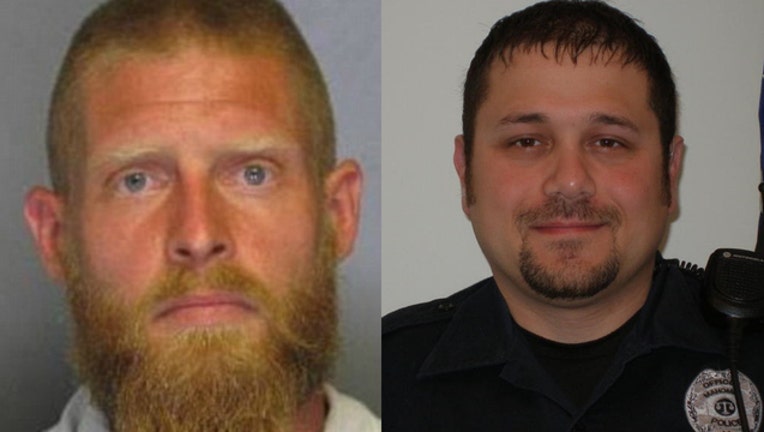 DELWOOD, Ill. (AP) - Illinois State Police say they've located a truck allegedly stolen by a man wanted for shooting a police officer.
Police reported finding the pickup used by 34-year-old Dracy "Clint" Pendleton of Bellflower during a news briefing Thursday.
The Southern Illinoisan reports authorities have closed the Lusk Creek Wilderness Area River in Pope County and they believe Pendleton was is in the area or is there currently.
Pendleton is considered armed and dangerous. He's wanted in connection with the shooting of a Mahomet officer Saturday. The officer has been released from a hospital.
The FBI is offering a $10,000 reward for information leading to the arrest of Pendleton. He faces a federal charge of unlawful flight to avoid prosecution and a state charge of aggravated battery with a firearm.
___
Information from: Southern Illinoisan, http://www.southernillinoisan.com