Police take awesome selfie after wild goat-chase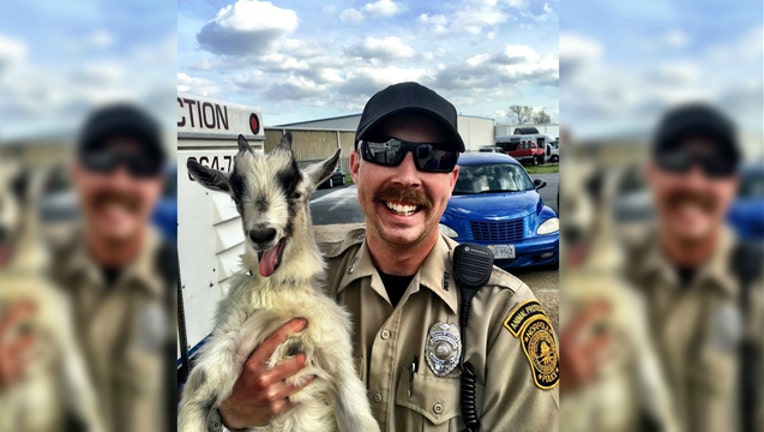 article
NORFOLK, Va. (FOX NEWS) - A mischievous goat sent two Virginia police officers on a foot chase last Thursday when it escaped its owner and took off running.
The animal was first sighted by parents picking up their child at school, according to The Virginian-Pilot.
By the time Norfolk police officers Adam Blankenship and Nicholas Calnan got there, it was trotting off again.
It wasn't long before they managed to catch up.