Public can see Stanley Cup in Millennium Park on Wednesday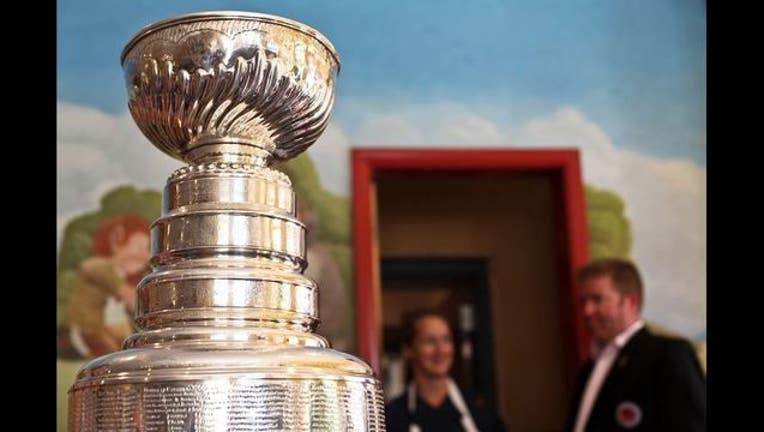 CHICAGO (AP) — The Stanley Cup will be making an appearance at Chicago's Millennium Park.
Chicago's Department of Cultural Affairs and Special Events announced the Chicago Blackhawks' championship trophy will be on display from 9 a.m. to 1 p.m. on Wednesday. The 35-pound, 3-foot high silver trophy will be at the Jay Pritzker Pavilion and visitors can take pictures with it.
Admission is free. Lines will start forming at 8 a.m. on the west side of the pavilion. The department advises that queuing will be stopped if time becomes an issue.
The Chicago Blackhawks won their third championship in six years in June.