Study: Black moms more likely to die from pregnancy-related issues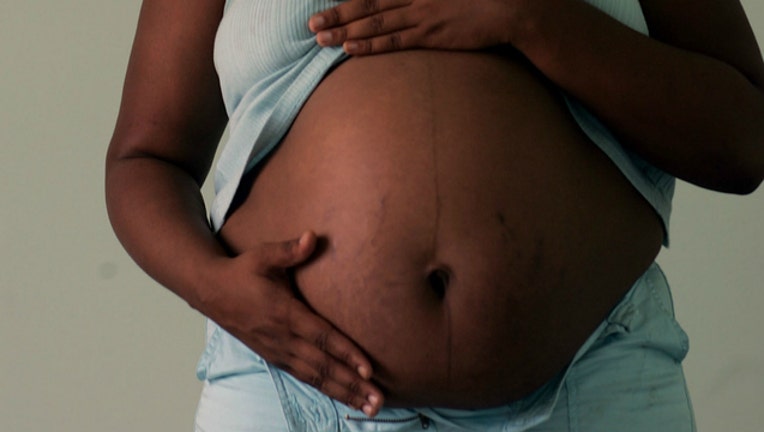 article
CHICAGO (AP) - Black women who have just given birth in Illinois are more likely to die from pregnancy-related issues within a year than non-Hispanic white women, according to an Illinois Department of Public Health study released Thursday.
The study analyzed the cases of women who died between 2008 and 2016 while pregnant or within one year of pregnancy. Researchers found an average of 73 Illinois women died within one year of pregnancy, and that black women are six times as likely to die of a pregnancy-related condition as white women.
Researchers also found 72% of the pregnancy-related deaths and 93% of violent pregnancy-associated deaths could have been prevented. Obesity contributed to 44% of pregnancy-related deaths in Illinois.
The department notes that among Illinois live births in 2016, 54 percent were to white women, 17 percent were to black women, 21 percent were to Hispanic women, and 8 percent were to non-Hispanic women of other races.
"By studying maternal mortality and morbidity (pregnancy complications), we can identify some of the most common complications pregnant and postpartum women face and understand what is causing them," said Health Department Director Nirav D. Shah.
The study concluded that given the racial disparity in maternal health outcomes in Illinois, the driving factors must be more than the result of a lack of access to health care services. It contends factors such as poverty, quality of education, health literacy, employment, housing, availability of child care and neighborhood safety also have roles in the problem.
Researchers noted that racism was a driving force of the social determinants of health and "as a barrier to achieving health equity and optimal health for all people."
The health department is making several recommendations, among them is expanding Medicaid eligibility for the postpartum period from 60 days to one year after delivery; and the passage of legislation adopting the American College of Obstetricians and Gynecologists' recommended maternal levels of care within the state's regional perinatal system.
The agency also said hospitals should have clear policies for emergency departments to identify pregnant and postpartum women, and to consult with an obstetrical provider for all women with specific triggers indicative of pregnancy or postpartum complications.