Visitor favorite Kobe the polar bear euthanized at Lincoln Park Zoo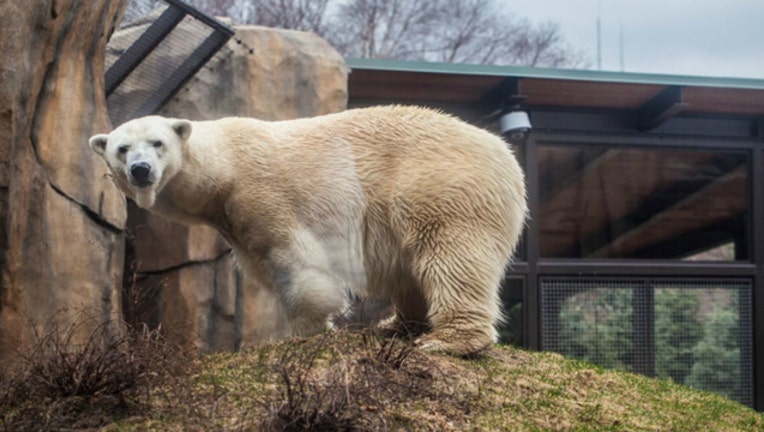 article
SUN-TIMES MEDIA WIRE - One of the best-known and most-popular animals at Lincoln Park Zoo, 16-year-old Kobe the polar bear has been euthanized after a series of health problems.
The North Side zoo said its animal care staff made the "difficult but humane decision" to put down the female bear on Thursday.
"Kobe had recently been experiencing illness and discomfort that led to reduced mobility, which veterinarians and animal care staff had been closely monitoring and treating to maintain the best possible care for Kobe," General Curator Dave Bernier said in a statement from the zoo.
"Despite repeated diagnostic and ongoing treatment efforts, Kobe's health significantly deteriorated when she presented with renal failure."
Kobe was born at the Roger Williams Park Zoo in Rhode Island. Bernier called her a "favorite of zoo staff, members, volunteers and guests."
"She spent most of her time exploring her habitat, interacting with keepers and initiating bouts of play with Siku," he said.
Siku, Lincoln Park Zoo's 7-year-old male polar bear had already been separated from Kobe when denning season started, but staff are monitoring him, according to zoo.
The zoo will now work with the Polar Bear Species Survival Plan to find a companion or potential mate for Siku.
The median life expectancy for female polar bears who survive their first year of life (often a risky proposition) is 24.3 years, meaning half of the population dies before and half after that age.
"The Lincoln Park Zoo family is saddened by this loss," the statement said.