Aunt of Waukegan middle school student allegedly punched boy in the face after forcing her way into the school
WAUKEGAN, Ill. - The aunt of a Waukegan middle school student is accused of punching a student in the face after forcing her way into the school Tuesday morning.  
Angel Terry, 29, is charged with aggravated battery to a school employee and battery with bodily harm, Waukegan police said in a statement.
At about 7:12 a.m., officers responded to John Lewis Middle School located at 600 S. Lewis Ave. for a reported battery.
When they arrived, officers learned that Terry and another male suspect went to the school to confront a student about a previous altercation with her niece, police said.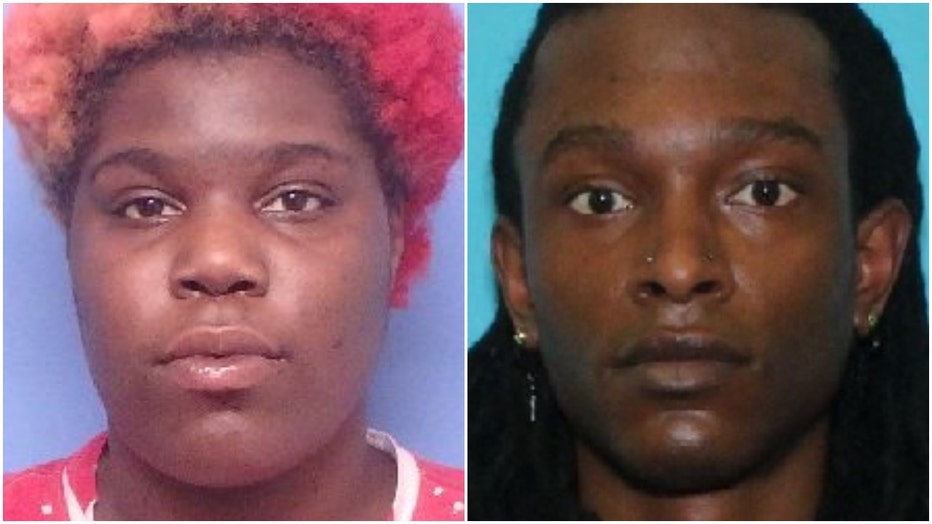 Angel Terry (left) and Devin Smith (right). (Waukegan police)
Terry and the other suspect, identified as 30-year-old Devin Smith of Waukegan, were met by staff as they attempted to enter the school.
When school staff tried to stop Terry and Smith from entering the school, they were allegedly attacked by the pair.  
According to Waukegan police, Terry punched a student in the face, while smith allegedly battered a staff member and a teacher.
After the attack, both Terry and Smith fled school property in a Nissan before police arrived.
SUBSCRIBE TO FOX 32 ON YOUTUBE
Officers then responded to a location in Waukegan where both the Nissan and Terry were located. Terry refused to cooperate with police.
On Wednesday, Waukegan police issued an arrest warrant for Smith on three charges of aggravated battery. He is not in custody at this time.
Terry was scheduled to appear in bond court Wednesday.
The investigation is ongoing, and the Waukegan Police Department is asking if anyone has any information to call the Police Department tip line at 847-360-9001, the Police Department TIP APP by texting 847411, using the keyword WPDTIP, or by calling the Lake County Crime Stoppers at 847-662-2222.