Wedding guests sue groom, claim his drone hit them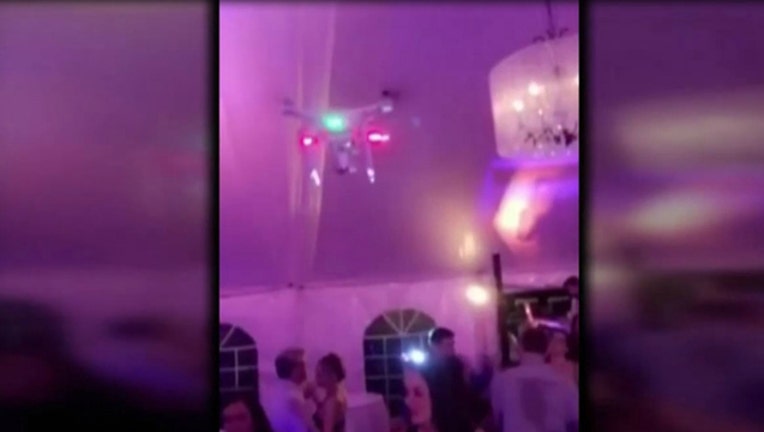 article
WINDHAM, New Hampshire (FOX 32 Chicago) - Two wedding guests are suing the groom after his drone hit them in the face during the reception.

Cellphone video taken at the August wedding at Searles Castle in Windham, New Hampshire, shows a drone flying over the dancing guests inside a tent.

Two guests, Kneena Ellis and Kelly Easton, claim that shortly after this cellphone video was taken, the drone swooped down and hit them in the head. One woman claims it broke her nose; the other said she needed 20 stitches. Both said the impact gave them concussions.

Their lawsuit claims that the groom, Barr Billcliff, was the one flying the drone at the time.

The lawsuit also names Searles Castle as a defendant, but the manager said he had already warned the groom once before the reception that the drone was illegal.

"The groom came up about two hours before the wedding and took a drone out his car and launched it into the courtyard, flying it around, taking some pictures," said manager Scott Robb. "I told him it was illegal and explained why, and he said, 'Okay,' and put it away."

But during the reception, Robb said one of his waiters "came running into the castle in a panic" to warn that the groom was flying the drone inside the tent.

"We went up to tell him, 'You can't, you have to put it away,' and it was too late," Robb said. " don't know how I could've prevented it. I mean, I thought by telling him it's illegal, you can't do it here and him putting it away, that's...end of story."

The groom said he was not the one piloting the drone when it hit the two guests.