Alstork, Jordan lead Illini past Jaguars 102-55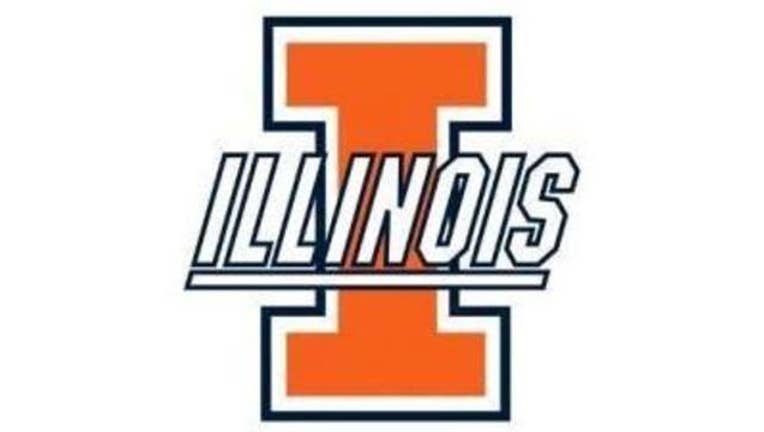 CHAMPAIGN, Ill. (AP) - Graduate transfer Mark Alstork struggled early for Illinois. He missed his first three shot attempts and didn't score from the field until there was 3:15 left in the first half.
But he still found a way to be effective in Illinois' 102-55 victory over Southern. He scored the Illini's first points of the season on two free-throw attempts and scored nine points from the charity stripe in the first half - helping calm his nerves in the season-opener.
"I ain't never seen that many fans since I started playing college basketball," Alstork said. "That's humbling for me."
He finished with 17 points and snagged 10 rebounds Friday night, helping lead Illinois past Southern in the first game of coach Brad Underwood's career with the Illini.
The Illini shot just 4 of 21 from behind the arc, but secured a decisive win over the Jaguars by pounding the glass and playing smothering defense.
Southern was outrebounded 42-26 and shot just 37.3 percent from the field.
Illinois was much more successful from the field. The Illini shot 50.8 percent and their starters combined to knock down 22 of their 35 shot attempts. Underwood played several reserves, and the hot shooting carried over to junior Aaron Jordan.
Jordan finished with 17 points off the bench, knocking down two of three three-point attemtps and all seven of his free throw attempts.
"Everybody was out there playing together, moving the ball," Jordan said. "Everybody got a little piece of it tonight."
Jared Sam led the way for the Jaguars with 21 points, the only Jaguar to reach double figures.
Eddie Reese scored the Jaguars first basket of the year, but finished with just seven points and five turnovers.
Coach Morris Scott said that a lot of his team's struggles were caused by the Illini, but also said that many of their mistakes were due to youth.
"We got about eight new guys that are playing right now," Scott said. "You know it's their first division one game so some it was probably nerves."
Michael Finke scored Illinois' first field goal of the season on a right hand jam after a missed jumper by Alstork. He and Leron Black combined for 26 points and 12 rebounds to help Underwood begin his career undefeated.
"Those are veterans who've played in college basketball games," Underwood said. "(They) know what it takes."
BIG PICTURE
Illinois: A week after its 13-point loss to Eastern Illinois, Illinois bounced back with a big win over Southern to usher in the Underwood era. The Illini pressed the ball heavily on defense, forcing 22 turnovers.
Southern: The Jaguars lost their two leading scorers from last season and it showed against the Illini. Southern didn't crack double-figures until the 10:58 mark of the first half, and are clearly in need of players who will help fill that scoring void.
UP NEXT
Illinois: The Illini have a quick turnaround and will suit up again Sunday evening against Middle Tennesse-State. The Skyhawks finished 22-13 last season.
Southern: Southern will be back in action Monday night against Marshall. The Herd won 20 games last season, losing in the championship game of the Conference USA Men's Basketball Tournament.
FRESHMAN STARTER
Mark Smith was the only freshman starter for the Illini. On his first shot attempt, he missed badly on a three-pointer from the right wing. However, he buried his next shot from behind the arc and finished the game with nine points and two rebounds.
FIRST GAME
Scott and Morris are both in their first seasons as head coach at their respective schools. However Underwood is off to a better start at Illinois with a 47-point victory over Southern to notch his first victory.
He praised his team for their energy and effort, but cautioned them to not get ahead of themselves. Ten players scored in his debut, five in double figures.
"Tonight is step one of getting our swagger back," Underwood said.