Carolina beats Chicago 3-2 to continue surge on home ice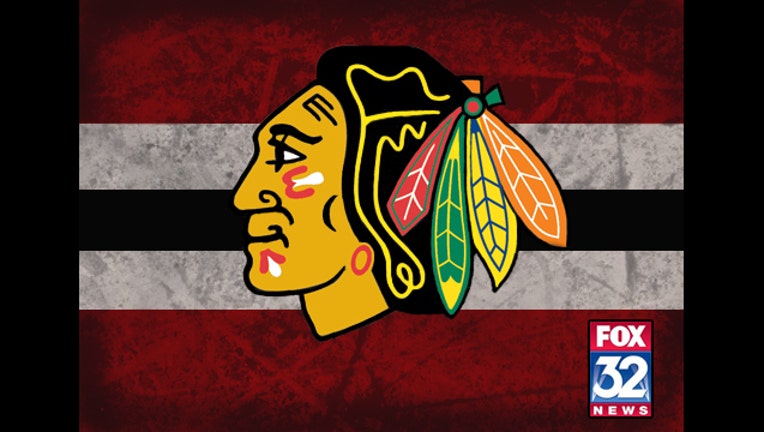 article
RALEIGH, N.C. (AP) — Someone different always seems to step up to keep the Carolina Hurricanes rolling on home ice. This time it was Jay McClement's turn.
McClement scored the key goal 2:54 into the third period and the Hurricanes beat the Chicago Blackhawks 3-2 on Friday night.
Elias Lindholm and Lee Stempniak scored early goals 1:05 apart to give the Hurricanes a 2-1 lead, and they held on to earn a point in their 11th straight home game.
"We're obviously gaining confidence, and we've done that the last little while," McClement said. "I think we're kind of firing on all cylinders at home. We've just got to continue to do that on the road."
They're 10-0-1 at PNC Arena since Nov. 12, and McClement became the seventh Carolina player with a game-winning goal during that stretch.
"We're learning as we go, and then finding different guys stepping up each and every night," coach Bill Peters said.
Michal Kempny had a goal and an assist, and Vinnie Hinostroza added a deflected goal 5:49 into the third for the Western Conference-leading Blackhawks, who had their four-game road winning streak snapped while also losing their fourth in five games overall.
"It's a long season, I think it's bound to happen at a certain point where we go through a little lull, I guess," captain Jonathan Toews said. "It's not fun. I think we know it's going to be tight all the way to the playoffs. ... We've got to work for it and earn it all the time, so yeah, it's time for us to try to get that energy back, that excitement back."
Cam Ward made 27 saves for Carolina while improving to 8-0-1 during the Hurricanes' home-ice roll.
Scott Darling stopped 25 shots for Chicago.
McClement's goal early in the third period — a turnaround blast past Darling off a giveaway by Patrick Kane — put Carolina up 3-1.
That goal became more significant a few minutes later when Toews put a shot off Hinostroza's midsection and past Ward to pull the Blackhawks within a goal.
"You never really assume" the comeback is coming, Hinostroza said. "You just want to keep playing and build off of it. Down two in the third, we get one, obviously we have the momentum and we want to keep building on it. We had a couple good looks after that and we kept coming. Unfortunately, we didn't score."
The Hurricanes locked down after that, with Ward stopping Kane's shot through traffic with about 1 1/2 minutes remaining and later gloving his attempt with 2.4 seconds to play.
"It got a little exciting there at the end," Ward said with a smile. "I thought it was a great atmosphere. It was almost like a playoff-type feel."
Carolina erased its early deficit with those bang-bang goals, with Lindholm tying it by stuffing a loose rebound past Darling and Stempniak putting the Hurricanes up by whipping a rebound past the Chicago goalie.
Toews finished with two assists, also setting up Kempny's first NHL goal — a one-timer at 6:36 of the first that put the Blackhawks up 1-0.
NOTES: Carolina LW Bryan Bickell, who's been on injured reserve since Nov. 11 after being diagnosed with multiple sclerosis, said between periods that "my mindset is to get back on the ice, and I think I can do that." Bickell helped the Blackhawks win three Stanley Cups before he was traded to Carolina over the summer. ... Lindholm (upper-body injury) did not play in the third period.
UP NEXT
Blackhawks: Wrap up their three-game road swing with the Winter Classic on Monday against St. Louis at Busch Stadium.
Hurricanes: Head to Tampa Bay to face the Lightning on Saturday night.