Forward Bickell clears waivers, remains with Blackhawks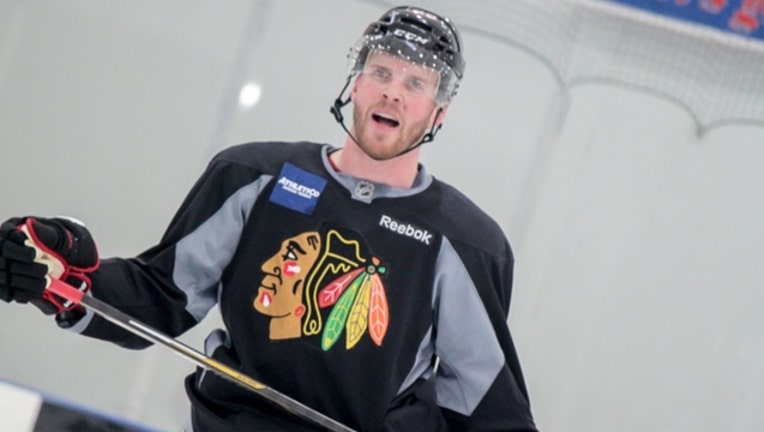 CHICAGO (AP) — Blackhawks forward Bryan Bickell has cleared waivers and will remain with the Stanley Cup champions for now.
Bickell could have been sent down to Rockford of the American Hockey League after he cleared waivers on Saturday, but coach Joel Quenneville says he is staying and would play against in the Blackhawks' exhibition game against Dallas.
The Blackhawks are looking for more production from Bickell after he had 14 goals and 14 assists in 80 games last season, and then struggled in the playoffs. The rugged winger was drafted by Chicago in 2004 and signed a $16 million, four-year deal after he played a crucial role in the Blackhawks' Stanley Cup title in 2013.
The 29-year-old Bickell says he wants to be a Blackhawks forever and it's up to him to show the team he can still play at a high level.