Quintana gets run support as White Sox beat Twins 8-2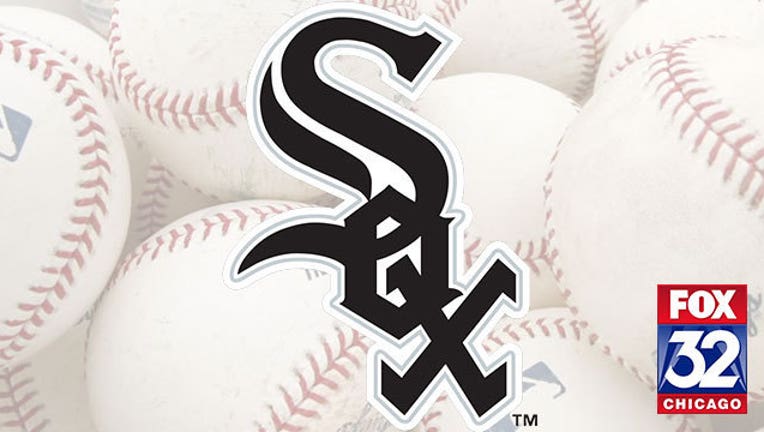 article
CHICAGO (AP) — Jose Quintana usually doesn't get a lot of run support. In one inning Saturday night, his teammates gave him more than he needed.
Adam Eaton had three hits, Carlos Sanchez hit a two-run double and the Chicago White Sox used a seven-run fourth to beat the Minnesota Twins 8-2.
Quintana (9-10) settled in after allowing two runs in the first. He threw five scoreless innings after that and has allowed two runs in 13 innings over his last two starts.
He also got a boost from the offense, as the White Sox finished with 15 hits to win for the sixth time in nine games. Entering his outing, Quintana was receiving 3.6 runs of support per game, third-lowest in the American League.
"I think deep down inside he's probably ecstatic," Chicago manager Robin Ventura said. "He doesn't like to show it, but when you've gone through what he's gone through of not getting runs, he will sleep well tonight."
Chicago's seven runs in the fourth matched a season high and were the most the Twins have allowed in an inning this season.
The White Sox sent 11 batters to the plate and Trayce Thompson had two of their six hits while the Twins committed two errors in the inning.
Thompson led off with a double and scored on Alexei Ramirez's single. After Trevor Plouffe committed a throwing error at third base on Geovany Soto's bunt, Sanchez hit a two-run double for a 3-2 Chicago lead.
Eaton followed with an RBI single, Melky Cabrera had a sacrifice fly and Thompson hit an RBI single. The final run scored on reliever Blaine Boyer's throwing error to third base.
"It was nice to get that inning," Thompson said. "It was exciting, the crowd was getting into it and it was a lot of fun. It was a good night."
Plouffe had two hits and an RBI for the Twins, who stayed one game behind Texas in the race for the second AL wild card.
Tommy Milone (8-5) gave up seven runs — four earned — and eight hits in 3 2-3 innings, his second-shortest start of the season. He was 3-0 with a 0.87 ERA in three previous starts against the White Sox.
"We know he's had a nice run against this club," Twins manager Paul Molitor said. "It doesn't always work out."
Aaron Hicks scored on a passed ball in the first inning to give the Twins the lead after he drew a walk, stole second and advanced on first baseman Jose Abreu's error.
Plouffe singled to drive in another run, but that's all Minnesota got against Quintana and the Chicago bullpen.
"The first inning was ugly all the way around — pitching, defense, you name it," Ventura said. "So to bounce back from that was a good sign."
PITCHING PLANS
Ventura said he thinks rookie LHP Carlos Rodon will start again next weekend in Cleveland. Rodon, whose previous outing was Tuesday against the Indians, will be going at least 10 days between starts as Chicago continues to use a six-man rotation. Rodon is 7-6 with a 3.94 ERA in 125 2-3 innings. He also threw 10 innings at Triple-A Charlotte before getting called up. Ventura dismissed the idea of skipping or shutting down left-hander Chris Sale.
BAD STARTS
Quintana has allowed 26 runs in the first inning, tied for most in the majors with teammate Jeff Samardzija.
TRAINER'S ROOM
Twins: All-Star closer Glen Perkins played catch from about 90 feet, the first time he threw a baseball since he injured his back on Sept. 1. The Twins will see how he responds, but they hope he can pitch from a mound soon.
White Sox: RF Avisail Garcia left after two innings due to back spasms. Thompson moved to right field, and Shuck replaced Thompson in left. Ventura said Garcia would probably miss a couple of days.
UP NEXT
RHP Kyle Gibson (9-10, 3.87 ERA) will start for the Twins against Sale (12-8, 3.31) in the series finale Sunday.