Tomlin wins again as Indians beat Sale, White Sox 6-2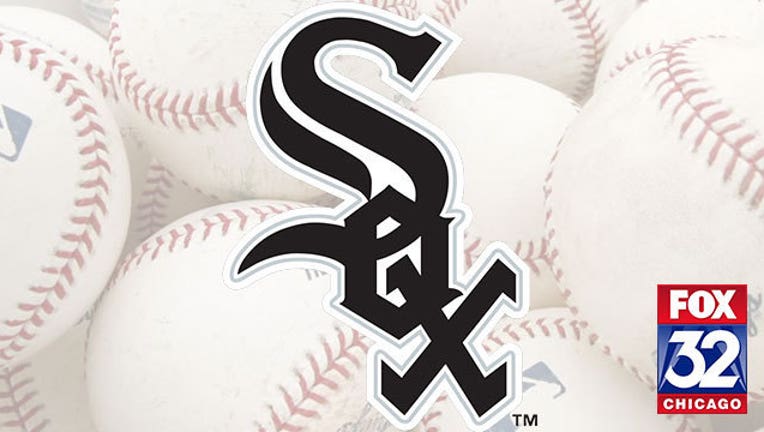 article
CHICAGO (AP) - Cleveland manager Terry Francona raved about Josh Tomlin. The Indians roared when Mike Napoli's awkward slide into third base was shown on the TV in the visitors' clubhouse.
Fun night all around for Tomlin and company.
Tomlin beat Chris Sale in a one-sided matchup of unbeaten pitchers and Francisco Lindor had three hits, leading Cleveland to a 6-2 victory over the Chicago White Sox on Tuesday.
"I was able to throw strikes and mix it up enough to where they put the ball in play and the guys made the plays," Tomlin said.
Tomlin pitched eight innings of two-run ball to become the first Indians starter to reach 7-0 since Dennis Martinez won his first nine decisions in 1995. Sale was knocked out in the fourth, ending his bid to become the first pitcher to win his first 10 starts in a season since Andy Hawkins for San Diego in 1985.
It was baseball's first matchup of 6-0 or better pitchers since 1988, and only the fourth time in major league history, according to the Elias Sports Bureau.
"The past doesn't matter," Sale said. "It's right now. Everything is about right now and nine wins didn't get me anything tonight."
Chris Gimenez homered for Cleveland, which had lost three straight before Monday's 5-1 victory at Chicago in the second game of a doubleheader. Jose Ramirez walked twice and scored twice, and Napoli drove in two runs.
Adam Eaton hit his fifth career leadoff homer and Jose Abreu broke out of a slump with three hits, but the White Sox were unable to overcome a rare off night for Sale (9-1).
"They had some good at-bats against him," manager Robin Ventura said. "They got to a guy that's been rolling along. He was up there velocity-wise, it was uncharacteristic for him. It just seemed like everything was a little harder than normal."
The ace left-hander struck out two in each of the first two innings and then retired the first two batters of the third. But Ramirez followed with a 10-pitch walk, and Sale unraveled from there.
Napoli had a two-run triple and Juan Uribe added an RBI single on the ninth pitch of his at-bat, helping Cleveland to a 3-1 lead. After Tomlin (7-0) quickly retired the White Sox in order in the third, Gimenez led off the fourth with a long drive to left for his second homer and Lindor's one-out RBI single chased Sale from his shortest start of the season.
"In the third inning we did a really good job with the pitch count and we scored," Francona said, "and then we followed it up with more, which is big. I mean we made him work."
Sale was charged with six runs after yielding six runs in his previous five starts combined. He walked four after issuing one walk over his previous three starts, including a streak of consecutive complete games without a single free pass coming into Tuesday.
It was more than enough support for Tomlin, who allowed five hits, struck out six and walked one. The right-hander has issued just six walks in 51 innings this season.
"Seeing him going out there and going all the way to the eighth, couldn't ask for anything better," Lindor said. "I'm glad we have him on our team."
RESTING
Indians 2B Jason Kipnis and C Yan Gomes got the day off. Francona said Lindor likely will rest Wednesday.
Gomes is batting .145 (9 for 62) in May.
"We've been playing a lot of baseball and he's been going through some frustrations," Francona said. "I think that doesn't help your energy level. Hopefully, this will be helpful to him."
NOT BAD AT ALL
Lindor is batting .340 (33 for 97) with two homers and 11 RBIs in May. He is 8 for 18 for his career against Sale.
WORTH NOTING
The White Sox released veteran 1B Travis Ishikawa from his minor league contract. He had been at Triple-A Charlotte.
UP NEXT
Indians RHP Corey Kluber (3-5, 4.10 ERA) and White Sox LHP Jose Quintana (5-3, 1.98 ERA) meet in the finale of the four-game series on Wednesday. Kluber is coming off seven innings of two-run ball in a victory at Boston. Quintana has dropped each of his last two starts, allowing four runs and eight hits in 6 1/3 innings in a 4-1 loss to Kansas City on Friday night.
___
Jay Cohen can be reached at http://www.twitter.com/jcohenap