White Sox break up no-hitter in 9th, but lose 2-1 in 10 to Tigers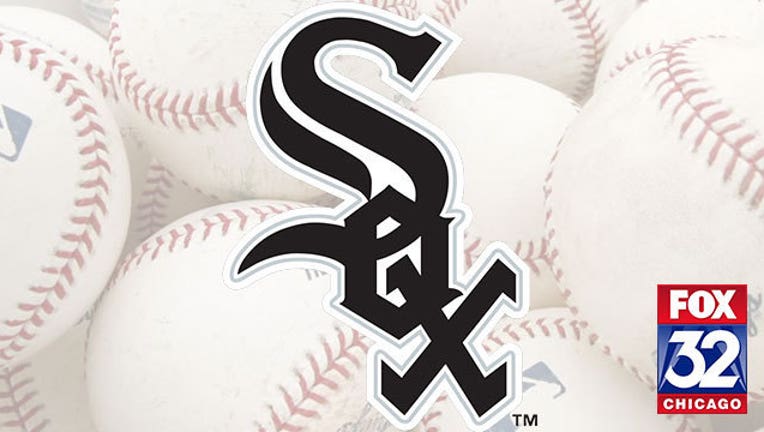 article
DETROIT (AP) — Tyler Saladino doesn't remember breaking up a no-hitter in the ninth inning.
Judging from his lack of excitement Tuesday night, the Chicago White Sox third baseman might not recall this one for long.
The rookie's triple off Neftali Feliz with one out in the ninth ended the Detroit Tigers' shot at the first combined no-hitter in franchise history, but he was a lot more interested in the fact that he was the tying run in a 1-0 game.
"Maybe it is just me, but all I was thinking about was that we were down to our last chance to score," Saladino said. "When I got the triple, I didn't think about breaking up a no hitter. I just wanted someone to drive me in, and Adam (Eaton) came through."
Eaton's single forced extra innings, but the White Sox lost 2-1 on Rajai Davis' walk-off triple in the 10th.
"It was loud in our dugout when Sal hit that ball, because it not only broke up the no-hitter, but it gave us a great chance to tie the game," White Sox manager Robin Ventura said.
It was the second time in a month the Tigers had lost a no-hitter in the ninth. On Aug. 26, Justin Verlander lost his when Chris Iannetta of the Los Angeles Angels led off the ninth with a double.
Feliz was making his debut as the Tigers closer after Bruce Rondon was sent home earlier in the day. He was the fifth Detroit pitcher of the game after starter Daniel Norris was limited to five innings by a pitch count.
There have been only 11 combined no-hitters since 1901, but Tuesday's managers played against each other in one of them. Brad Ausmus was the catcher for Houston when they used six pitchers to no-hit the Yankees on June 11, 2003, while Ventura was the New York third baseman.
Both managers talked about that day in their postgame interview.
"I'm surprised there has never been one in Tigers history," Ausmus said. "I was part of the one with Houston, and as long as the Tigers have been around, I would have expected there to be one."
Ventura said the Astros-Yankees game was why he was paying close attention on Tuesday.
"I was very aware they had a no-hitter going, because we had one of those thrown against us by Houston once," he said.
Norris, who was on a limit of 60-65 pitches in his second start back from an oblique injury, threw five perfect innings before being lifted. Buck Farmer replaced Norris and kept the perfect game going through six innings, then turned the game over to Ian Krol for the seventh.
Krol ended the perfect game drama by hitting Eaton with his second pitch, but got through the rest of the inning without allowing a hit.
Meanwhile, the Tigers weren't able to put anything together against Jose Quintana until the bottom of the seventh. With one out, J.D. Martinez singled, took second on Nick Castellanos' hit and easily beat Eaton's throw when James McCann lined a single into center.
"It's a shame that Q doesn't get anything out of that game," Ventura said. "He was great out there tonight, but we couldn't get anything going against Norris or anyone else."
Drew VerHagen pitched a perfect eighth, although a replay review was needed to overturn a throwing error by Castellanos.
TRAINER'S ROOM
White Sox: Chicago has only used eight starting pitchers this season, tied for the fewest in the majors, but Monday's double-header means they will need to use a ninth — rookie Frankie Montas will start Wednesday.
Tigers: Detroit sent Rondon home for the season for what Ausmus said were "effort" issues. Rondon inherited the closing job after Joakim Soria was sent to Pittsburgh at the trade deadline, and converted five of nine chances.
UP NEXT
The teams finish the four-game series with Montas (0-0, 1.13) facing Verlander (3-8, 3.46). Montas has allowed one run in eight innings over five relief appearances since making his major league debut on Sept. 2.