White Sox eliminated with 2-1 loss to Yankees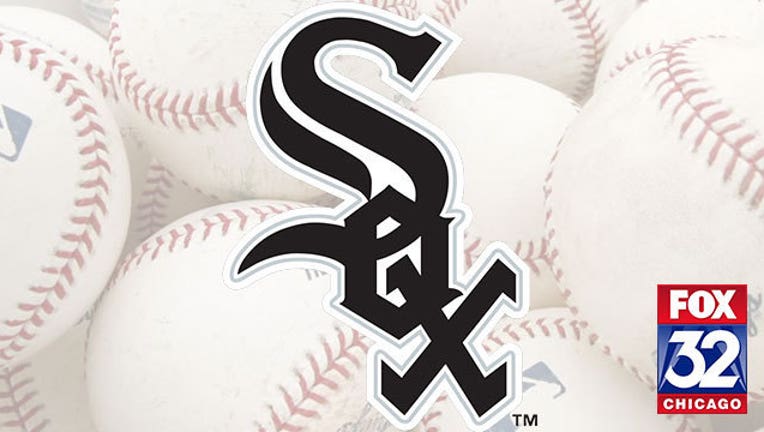 NEW YORK (AP) — The Chicago White Sox have been over .500 for just one day this season, when they were 18-17 in mid-May. It has been clear for weeks that they would not reach the playoffs, so there was little suspense when they were mathematically eliminated Saturday with a 2-1 loss to the New York Yankees.
"Disappointing. We all expected more," pitcher John Danks said. "This will definitely leave a sour taste in my mouth."
Chicago had three singles in the first inning, when Jose Abreu drove in his 97th run. The White Sox had only three baserunners after that, all on fifth-inning walks by Adam Warren (7-7), who escaped the jam by striking out Abreu.
"We knew that we had a very good team for the season, but also we had too many new faces," Abreu said through a translator. "It was a little hard to try to build that chemistry. But I think that we're building something good for next season."
Danks (7-14) held the Yankees to three singles until the sixth, when Jacoby Ellsbury singled leading off and stole second. Chase Headley doubled on a hop into the White Sox bullpen in left-center, and Alex Rodriguez doubled when he hit a hard two-hop bouncer off the glove of third baseman Mike Olt, who tried for a backhand snare. The ball bounced into the seats as Headley scored for a 2-1 lead.
It's been that type of season for the White Sox.
"Up until the last, probably, few weeks, I felt like we were just a run away," Danks said. "We were plenty talented, had it in us, just had to go out there and play ball. I expected us to certainly be in the mix and get better."
Chicago is in the middle of the AL with a .250 batting average and a 3.98 ERA. But Saturday's defeat dropped the White Sox to 73-82, ensuring their third straight losing record in four seasons under manager Robin Ventura.
"I think you look at it away from the field, but during the game it didn't affect anything," Ventura said of the elimination.
With one more victory, the White Sox will improve their wins total from last year's 73-89 record, which already was a big advance from 2013's 63-99 mark — Chicago's most losses since 1970.
"I would love to come back with the same guys, give it another go," Danks said. "I'm glad I'm not a GM and have to make those decisions. But I think the pieces are here — I think guys that have had success in the big leagues, a lot of young talent coming up behind them."
Warren lasted six innings and 88 pitches on an afternoon pitchers had an advantage with shadows caused by the 4:05 p.m. EDT start. Justin Wilson, Dellin Betances and Andrew Miller each pitched a perfect inning, with Miller getting his 36th save in 38 chances.
"He could locate his pitches in the sun, mixed them," Abreu said of Miller. "I think it's no secret we couldn't hit him very hard."
SNAPPED
Melky Cabrera went 0 for 4, ending his 15-game hitting streak at new Yankee Stadium, the longest by an opposing player.
TRAINER'S ROOM
White Sox: DH Adam LaRoche was back in the starting lineup after being given Friday off. LaRoche, who has a sore right knee, didn't play between Sept. 13 and Thursday's series opener.
Yankees: RHP Masahiro Tanaka's strained right hamstring felt better, and New York manager Joe Girardi is "pretty confident" Tanaka will pitch before the end of the regular season. ... RHP Nathan Eovaldi, sidelined since Sept. 5 by right elbow inflammation, started playing catch Friday.
UP NEXT
Luis Severino (4-3) starts for the Yankees in Sunday's series finale, and Erik Johnson (3-0) opens for the White Sox.