2 drivers hurt in chain-reaction crash after SUV loses tire on I-80/94 in Gary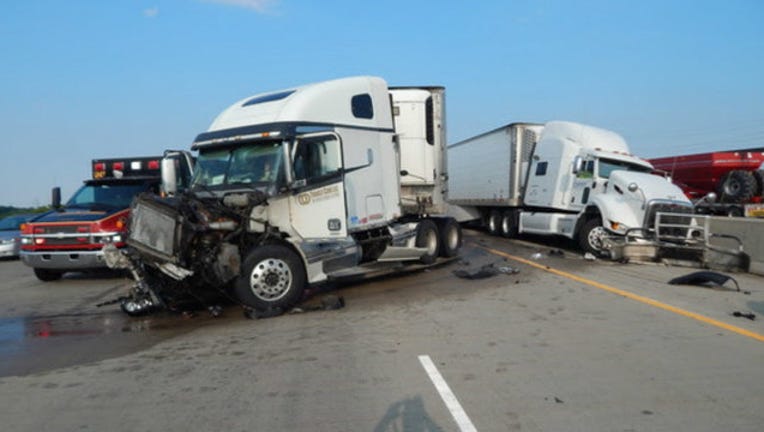 GARY, Ind. (Sun-Times Media Wire) - Two semi drivers were injured in a chain-reaction crash caused by a tire that fell off of an SUV Tuesday afternoon on an expressway in northwest Indiana.
Shortly before 6 p.m., a 1998 Ford Expedition was westbound on I-80/94 about a mile east of the Broadway exit in Gary, Indiana, when it lost the right rear tire, according to a statement from Indiana State Police. The tire then traveled east in the westbound lanes and hit a 2015 Lexus that was in the left middle lane.
The tire continued east and a 2001 Freightliner semi in the same lane tried to swerve to avoid it, state police said. The Freightliner was still hit by the tire and jackknifed, at which point it was hit by another semi.
The 52-year-old Woodridge man driving the Freightliner and the 50-year-old Ontario man who was driving the second semi were both taken to Northlake Methodist Hospital in Gary, state police said. Their injuries were not thought to be life threatening.
The 39-year-old Cicero man driving the Expedition and the 62-year-old Munster, Indiana, woman driving the Lexus were not injured, according to state police. The three left lanes of the expressway were temporarily closed for cleanup and investigation after the crash.