3 killed, 4 wounded Tuesday in city shootings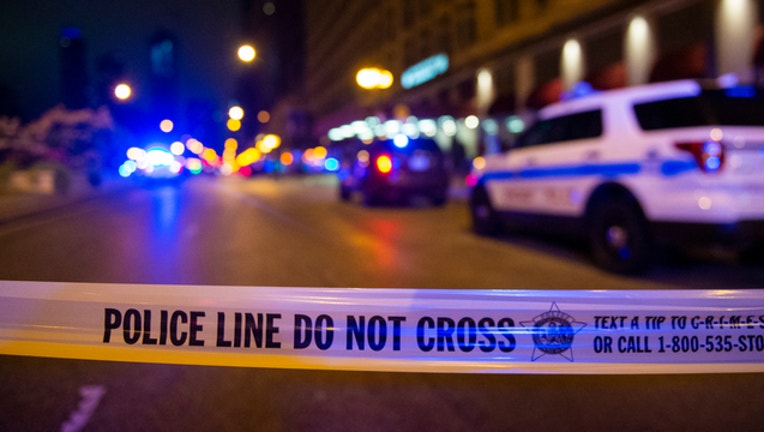 article
CHICAGO (SUN TIMES MEDIA WIRE) - Three people were killed and four others were wounded Tuesday in Chicago gun violence, including a man shot to death at the lakefront in Rogers Park.
The man was walking on the Loyola Park bike path at 10:20 p.m. near Lunt Avenue when someone opened fire, according to Chicago police.
He suffered a gunshot wound to the head and was pronounced at the scene, police said. He was still unidentified early Tuesday.
The Cook County medical examiner's office hasn't released details about the fatality.
It was the second homicide in Rogers Park in two days.
Earlier Tuesday, shooting erupted inside a crowed vehicle downtown on Michigan Avenue outside the Congress Plaza Hotel, police said. Four people suffered gunshot wounds and the car flipped on its roof.
Two were pronounced dead shortly after: Bruce Y. Miller, 29, of the Jeffrey Manor neighborhood; and Steve Nixon, 31, of the Chatham neighborhood, according to the medical examiner's office.
A witness of the aftermath of the crash said he saw two men with assault rifles enter the Congress Plaza Hotel.
"There were three security guards for Congress Plaza Hotel who stopped those two guys from running in," Sayed Mahmoodi, a driver for GrubHub, said. "One was bleeding from his hand; the other one was carrying an AK-47 and an AR-15."
Two other people were wounded Tuesday in nonfatal shootings .
A 16-year-old boy was wounded in a drive-by shooting just after 5 p.m. on the South Side. The boy was standing in the 7800 block of South Stewart when a light-colored sedan pulled up and someone inside fired a single shot that struck him in the right leg, according to police. The car then took off.
The boy was taken to University of Chicago Medical Center, where his condition was stabilized, police said.
Before dawn, a 33-year-old man was shot and wounded in the West Pullman neighborhood on the Far South Side.
About 2:30 a.m., the man was traveling in a vehicle in the 12900 block of South Indiana Avenue when someone in a passing black Chrysler 300 opened fire, police said.
The man was shot in his back and seriously wounded, police said. He was taken to the University of Chicago Medical Center.
On Sunday, a series of shootings across Chicago left four people dead and nine others wounded, including a 13-year-old boy shot to death on the West Side.