4th Legionnaires' disease death at Illinois veterans' home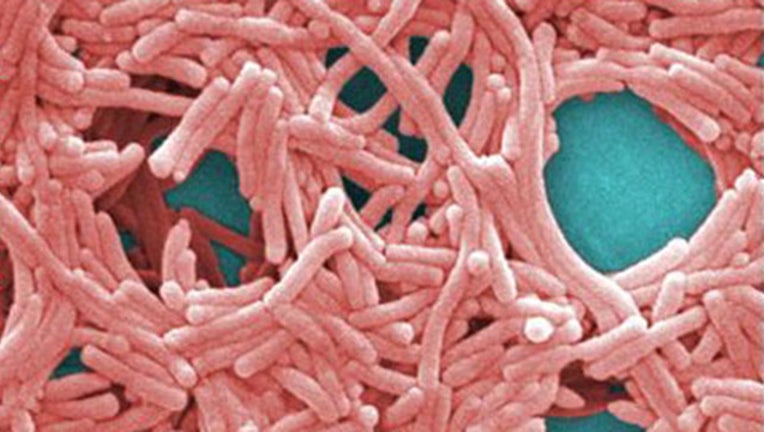 article
QUINCY, Ill. (AP) -- The Illinois Department of Public Health on Monday reported two more deaths from Legionnaires' disease in an outbreak at a western Illinois veterans' home.
The new cases increase the number of deaths to four and the toll of residents sickened to 29 at the Quincy veterans' home.
The report from Illinois comes as California deals with a prison outbreak of Legionnaires' disease. 
At least six San Quentin State Prison inmates were ill with Legionnaires' disease and dozens more under observation, prompting a weekend halt to visitors, no hot meals and limited drinking water supplies at California's oldest prison.
Legionnaires' disease is a severe form of pneumonia, with lung inflammation usually caused by infection. Most people get it from inhaling the Legionella bacteria, which is not transmitted from person to person.
The outbreak at the home in Quincy, about 300 miles southwest of Chicago, was first reported last week. The names of those who died or have been infected have not been released.
Adams County Health Department Director of Clinical and Environmental Services Shay Drummond says the state health department is recommending elderly people and anyone who sick or has immunity issues should not visit the home. Those groups are most vulnerable to the disease.
The source of the disease has not been determined, but Drummond said the health department is confident it's contained to the veterans' home.
Illinois Department of Veterans Affairs spokesman Ryan Yantis the Quincy Herald Whig that workers at the Quincy facility have limited access to water sources which could carry the legionella bacteria, which can be inhaled in water vapor. They have been using bottled water and sanitary wipes among other precautions.
An outbreak of Legionnaires' disease in New York City earlier this year killed 12 people and sickened 128. The source was a rooftop air conditioning unit, the city's health commissioner said.