Analysis adds fuel to fight over Illinois school funding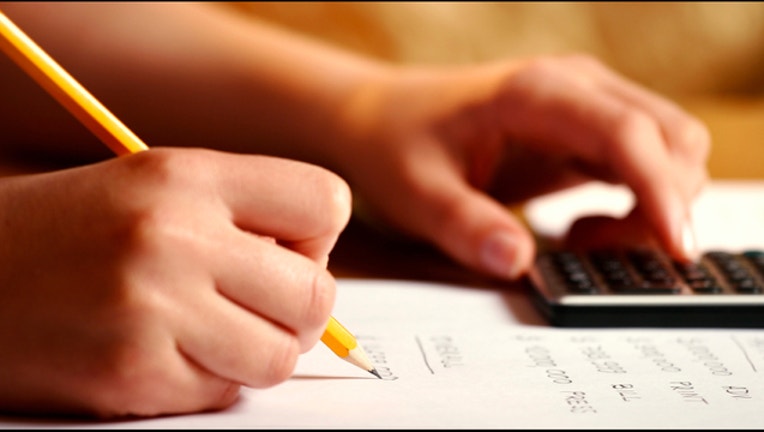 article
SPRINGFIELD, Ill. (AP) - Gov. Bruce Rauner's administration on Wednesday released an analysis of a Democratic plan to change the way Illinois funds education, prompting more Republican criticism that it's a "major bailout" for Chicago Public Schools and fueling an increasingly contentious election-year fight.
The bill sponsor, Democratic Sen. Andy Manar of Bunker Hill, called the analysis flawed. He also criticized Rauner and other Republicans for being unwilling to change a funding system "that's completely broken and rotten at its core."
"We're going to move forward with or without the governor," Manar said. "He can choose to lead or he can choose to take the path of opposition to reforming school funding in this state. That's the path he's chosen today."
Rauner is pushing a plan that would increase school funding by providing the full per-pupil amount of state aid to districts for the first time in seven years. But his proposal would keep the current school funding formula largely intact.
Under Rauner's plan, Chicago Public Schools would receive about $74 million less in state aid next year compared with the current year.
Manar says his plan would make funding more equitable by, among other things, taking into consideration a district's local property tax wealth when distributing state funds.
Currently, the amount Illinois school districts spend on education varies dramatically because as state funding has dropped, districts have become more reliant on local property taxes to cover costs. That means that poorer districts such as Taylorville spend about $7,000 per student annually, while wealthier districts such as Bannockburn spend close to $21,000.
The Illinois State Board of Education analysis of Manar's plan shows CPS, which is facing a $1 billion budget deficit, would receive about $175 million more next year compared with last year.
The numbers don't allow lawmakers to accurately compare Rauner's plan with Manar's, however, because ISBE used different base years to calculate the change in funding. Manar argued that made the increase for Chicago appear larger than it actually is.
But it's clear CPS would fare better under Manar's legislation, which also has the backing of Senate President John Cullerton of Chicago.
The measure includes money to cover the costs for Chicago teachers' pensions. Currently the state pays for pensions for teachers outside of Chicago, but Chicago taxpayers cover the employer contribution for CPS. Critics say that's unfair.
GOP. Sen. Jason Barickman ripped Manar's legislation, saying he "has taken a major step backward in the process." He urged lawmakers to take up Rauner's plan instead.
"The data shows what many of us have feared_that (Manar's) legislation has become a vehicle for a major bailout of the bankrupt Chicago school system, while wildly shifting funding around suburban communities, and creating a detrimental impact on downstate schools," Barickman said.
___
The bill is SB231.
Burnett reported from Chicago.