Audit slams state oversight of Quinn anti-violence programs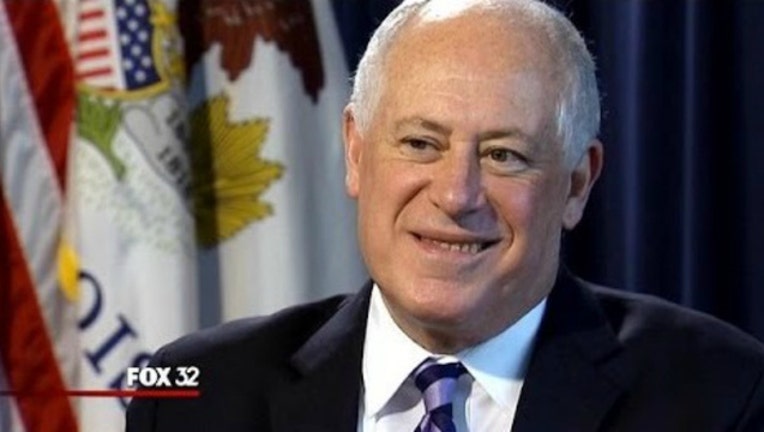 article
SPRINGFIELD, Ill. (AP) - Three anti-violence programs administered by former Gov. Pat Quinn were so poorly monitored that nearly $4 million was lost to questionable expenses or unspent funds never collected, an audit released Tuesday concluded.
The review by Auditor General Frank Mautino included the controversial Neighborhood Recovery Initiative, created by the Democratic governor in 2010 as he was running for election to a full term. Criticism of spending and oversight in news reports and an earlier audit haunted his failed re-election attempt in 2014.
The early 2014 audit lambasted the first two years of the Neighborhood Recovery Initiative, saying money rushed out the door so quickly that authorities had trouble keeping track of it. Mautino's review found that while Quinn responded to early criticism by transferring program administration to the Illinois Criminal Justice Information Authority, that agency didn't enforce its own rules.
John Maki, who took over the criminal justice agency under current Gov. Bruce Rauner, accepted the findings and said the agency will re-focus on its mission to fund research-backed initiatives to help law enforcement and reduce crime. He said the authority "will aggressively pursue all unspent and misspent funds" identified in the audit.
Officials who worked for the Illinois Criminal Justice Authority under Quinn told auditors that officials in Quinn's office "made the decisions on what communities to fund, the grantees to be funded, and the grant amounts to the providers" beginning in the 2013 fiscal year.
In the Neighborhood Recovery Initiative alone, $2.2 million in unspent money was never recovered. Another program, the Chicago Area Project, had $427,000 of unspent money never recovered in unspent money.
The audit also questioned the veracity of $1.1 million spent on all three anti-violence programs.
Quinn spokesman William Morgan reiterated that the former governor had transferred the Neighborhood Recovery Initiative's operation from the overwhelmed Violence Prevention Authority to the more regimented Illinois Criminal Justice Information Authority and signed oversight legislation in 2014 to strengthen the process.
___
Online: http://www.auditor.illinois.gov/
___
Contact Political Writer John O'Connor at https://twitter.com/apoconnor . His work can be found at http://bigstory.ap.org/content/john-oconnor .