Billboard on NC highway asks drivers to set 'clock back 100 years'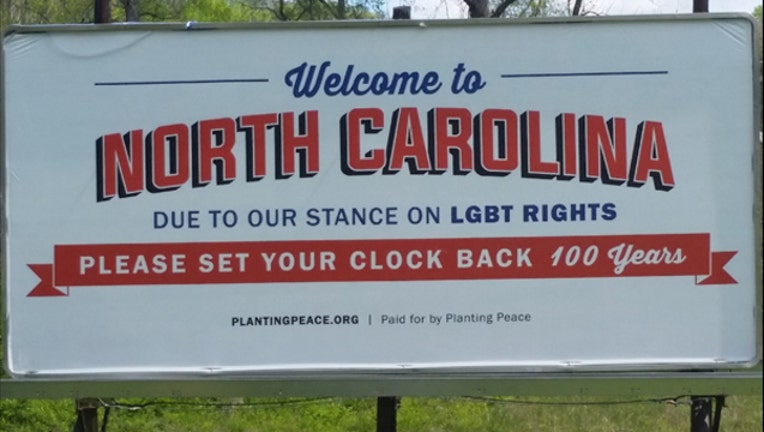 article
A new billboard about House Bill 2 on a highway in Polk County is causing quite the stir.
The billboard went up in April at the Highway 108/Skyuka Road intersection in Lynn, according to the Tryon Daily Bulletin. 
In the picture taken by Leah Justice, drivers are asked to 'please set your clock back 100 years'. 
The billboard is in response to North Carolina recently passing House Bill 2. The bill repeals local LGBT non-discrimination ordinances and removes statewide protections on the basis of race, sex, and age. 
On the billboard it indicates it was paid for by Planting Peace. According to their website, Planting Peace is a "global nonprofit organization founded for the purpose of spreading peace in a hurting world." They said their projects "focus primarily on humanitarian aid and environmental initiatives."
On April 10, 2016 the organization issued a statement on its site:
"Our billboard is a reminder that laws such as HB2 move us backwards in the movement for equality and fundamental human rights for all. It is also meant to show the LGBT community and North Carolina that advocacy groups such as Planting Peace and others are willing to fight.
We have to meet hate with love; intolerance with compassion. To deny any individual basic human rights based on your individual beliefs is outrageous and unethical."