Chicago landmark damaged in Austin fire
CHICAGO - The Austin neighborhood's oldest and most historic home went up in flames early Thursday morning, after fire broke out in the attic.
Fortunately, the lower floors were mostly undamaged.
The Seth Warner Home was built in 1869 by early Chicago businessman and prominent abolitionist Seth Warner. It survived the Great Chicago Fire and luckily should survive a fire that broke out shortly after 3:20 a.m. on Thursday.
"My wife smelled smoke and I went up to the attic and saw flames," said James Bowers, the owner. "I tried to put it out but it was just too much. It was too much, and went up real fast."
SUBSCRIBE TO FOX 32 ON YOUTUBE
Bowers and his wife are okay, but as owners and stewards of Austin's oldest home, they now have their work cut out for them.
"The third floor is gone. All the rafters have to be replaced. Everything," said Bowers.
The home's iconic third floor cupola is a total loss. Fortunately, the majority of the structure was unharmed.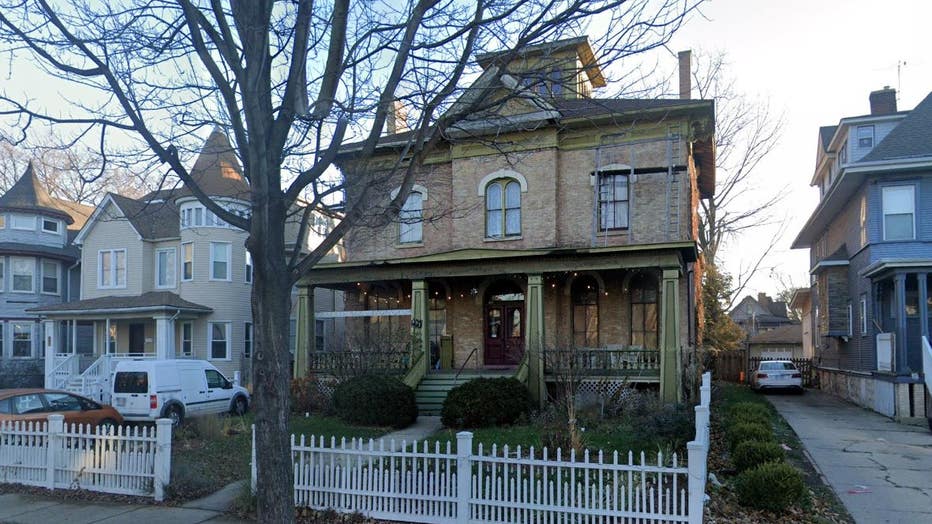 Seth Warner House (Google Street View)
"I had a long to-do list before this, and now it's even longer," said Bowers.
After Warner moved out in the late 1800s, the home served as a hotel during the 1893 World Columbian Exposition, and later served as the Austin Conservatory of Music.
"This is a really important house," said Ward Miller of Preservation Chicago. "It ties back to one of Chicago's early pioneering residents. It talks about Chicago's history. It talks about Austin's history. It's a cornerstone, and it really needs to be repaired and brought back."
Miller said he plans on helping the Bowers apply for "Adopt-a-Landmark" funding from the city of Chicago, to help make the necessary repairs.
"There's a lot of damage, but [I'm] grateful that one of our earliest Chicago landmarks still remains standing and is repairable."
Bowers believes the cause of the fire is electrical, but he still doesn't know for sure.
The home was given Designated Landmark Status in 2022.