Chicago police, lawmakers push tougher laws for gun crimes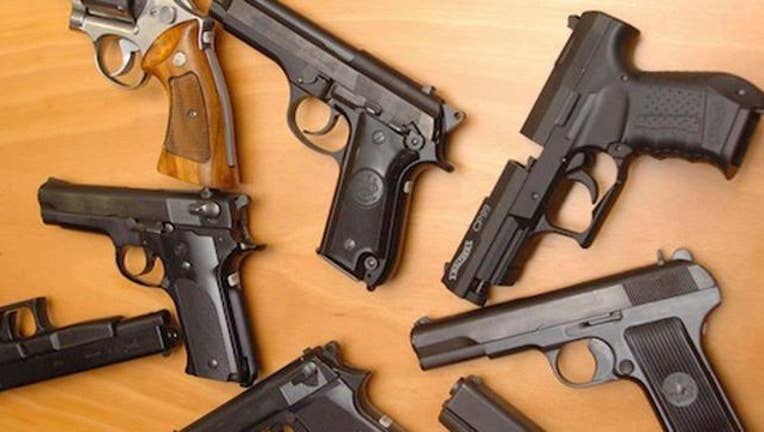 article
CHICAGO (AP) - Chicago police are joining Illinois lawmakers in a push for longer prison sentences for repeat gun offenders who they say are driving much of the city's increase in violence.
Police Superintendent Eddie Johnson and state Sen. Kwame Raoul said Friday that new legislation the Chicago Democrat is introducing would ensure the criminals responsible for many of Chicago's shootings spend more time behind bars.
The measure would require judges to impose prison terms on the higher end of sentencing guidelines for offenders previously convicted of a gun crime. The existing guidelines wouldn't change.
The Police Department says there were 315 homicides in Chicago in the first half of the year — an increase of more than 100 over the same period last year. On average, nearly 15 people were shot daily in June, and more than two died.
Johnson said if the legislation were law, more than 50 people involved in shootings this year would have been in prison.
"Repeat gun offenders are driving the violence in Chicago," Johnson said.
He added that Chicago police are working diligently to keep these offenders off the streets "but we need help from the justice system to hold them accountable for their actions."
Gun control legislation has been difficult to pass in Illinois, where downstate Democrats often join with Republicans to support gun rights. In 2013 it was black lawmakers, most from the Chicago area, who derailed a measure that required stiffer penalties for felons and gang members caught with weapons.
Chicago Mayor Rahm Emanuel said it was a critical to combating gang violence, but the black caucus — joined by civil rights icon the Rev. Jesse Jackson — said it was too focused on locking up young men. They argued lawmakers should be trying to improve education and jobs, not increase incarceration.
Raoul said the new legislation is "the beginning of an important conversation" about a comprehensive approach to keeping communities safe.
"The challenge of addressing gun violence is not one just for law enforcement; it's one for all of us," he said.