Chicago rapper to give away shoes at 'bait truck' sting site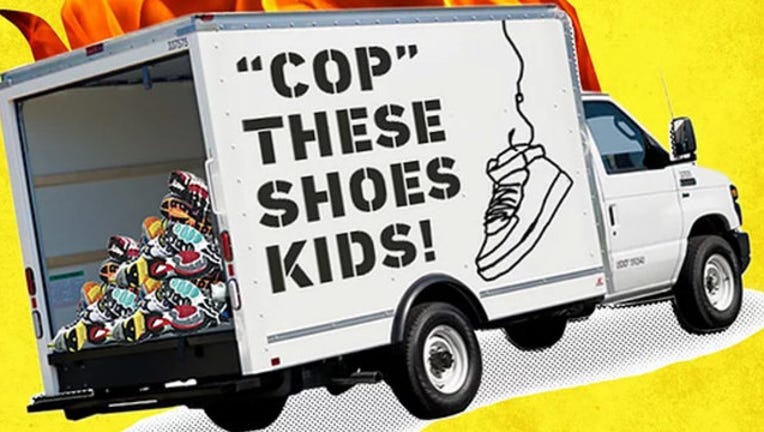 article
CHICAGO (FOX 32 News) - Chicago rapper Vic Mensa will be giving away thousands of pairs of shoes this Sunday in response to a "bait truck" incident on the city's South Side.
"Early in August, on one of Chicago's most violent weekends, the police escorted a bait truck full of Nike and Louis Vuitton shoes through Englewood to lure and arrest impoverished and underprivileged men, women, and children that might stumble upon the truck and try to take them," a press release for the event read. "In response, SaveMoneySaveLife is giving away thousands of shoes on the Anti-Bait Truck in Englewood on Sunday, August 26." 
Mensa is planning to park the "Anti-Bait Truck" in the same spot and give away shoes to children in need.
The free shoes will be available from 4 p.m. to 6 p.m. this Sunday at the Englewood Community Center, 2050 W. 59th St.
Civil rights activists and local aldermen criticized the August operation. Residents of the Englewood neighborhood filmed police arresting a man and accused officers of trying to entrap poor residents with the truck.
The Cook County State's Attorney's Office says burglary charges were dropped against three people.
A Chicago Police spokesman says the department was not involved in planning the operation.