Chicago's Jonathan Toews wins Messier Leadership Award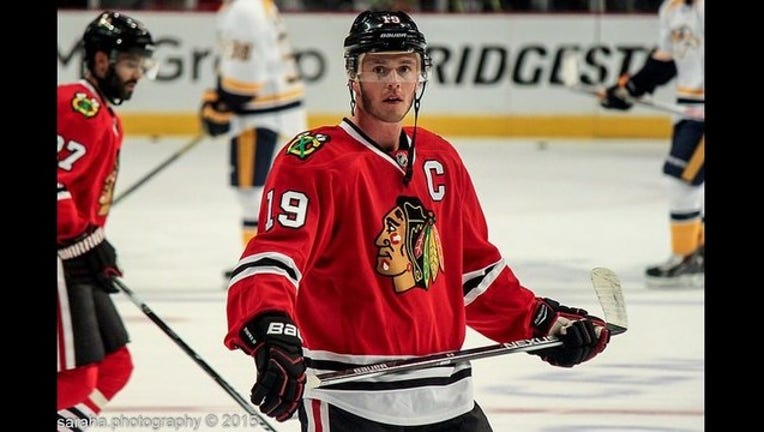 LAS VEGAS (AP) - Chicago Blackhawks captain Jonathan Toews has won the Mark Messier NHL Leadership Award for his commitment to charities and service.
Toews accepted the award Wednesday night at the NHL Awards show in Las Vegas.
Toews participates in several off-ice endeavors with the Blackhawks, including Make-A-Wish Foundation activities and other charities back home in Winnipeg. On the ice, Toews led Chicago to its third Stanley Cup title in six seasons earlier this month.
Anaheim Ducks captain Ryan Getzlaf and Winnipeg Jets captain Andrew Ladd were the other finalists for the award.
Copyright 2015 The Associated Press. All rights reserved. This material may not be published, broadcast, rewritten or redistributed.