'Coldest air of the season' arrives for Christmas in Chicago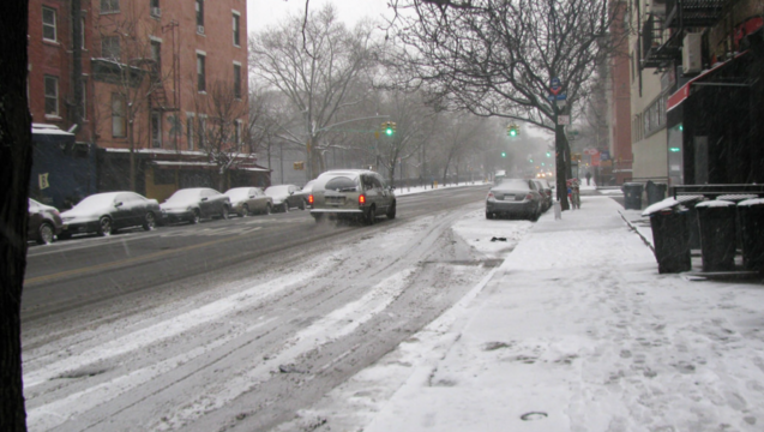 CHICAGO (SUN TIMES MEDIA WIRE) - The Chicago area could see dangerously low wind chills on Christmas Day, increasing the risk of frostbite and hypothermia if precautions are not taken.
The National Weather Service has issued a hazardous weather outlook for northern Illinois and northwest Indiana, warning of a significant risk of excessive cold and dangerously low wind chills throughout the day Monday. The temperature was expected to fall to around 12 degrees by 5 p.m., pushing the "coldest air of the season" into the area with wind chills dropping to 5 degrees below zero and wind gusts as high as 30 mph.
In Lake, McHenry, DeKalb, Kane, Boone, Ogle and Winnebago counties specifically, a wind chill advisory warned that wind chills could range from 15-to-25 degrees below zero, the weather service said. Wind chills that low will cause frostbite in as little as 30 minutes to exposed skin.
Because of the low temperatures, meteorologists recommend layering clothes and wearing hats and gloves to cover any exposed skin. To further keep toasty on Christmas Day, remember to drink warm beverages and limit any time outdoors, the weather service said.
Snow fell throughout the Chicago area for much of Christmas Eve, prompting a winter weather advisory from the weather service. By 5:45 p.m., Midway International Airport had seen 2.7 inches of snow. O'Hare International Airport had seen 1.8 inches of snow by 5:55 p.m.
In Cook, DuPage and Kane counties, total snowfall ranged from 1 to 3 inches, the weather service said. By 4:45 p.m. on Sunday, 2.6 inches of snowfall had accumulated in Peotone in Will County, an area that was expected to get up to 6 inches of snow.
For areas in northwest Indiana on Sunday, a winter storm warning remained in effect until 9 p.m. About 6 inches of snow had fallen in Michigan City by 8 p.m., and intermittent flurries were expected to continue until midnight.
The inclement weather had a minimal effect at O'Hare and Midway airports in the early evening. The average delay at O'Hare was less than 15 minutes, and 24 flights had been canceled by 10:45 p.m. Sunday, according to the Chicago Department of Aviation. Seven flights were canceled out of Midway, and the average delay was also less than 15 minutes.
The last time it snowed on Christmas Eve in Chicago was in 2013, when the area saw less than half an inch of accumulation. The most snowfall the Chicago area has seen on Dec. 24 was in 1918, when more than 7 inches of snow accumulated.