Ed Ames, star of TV series 'Daniel Boone,' dies at 95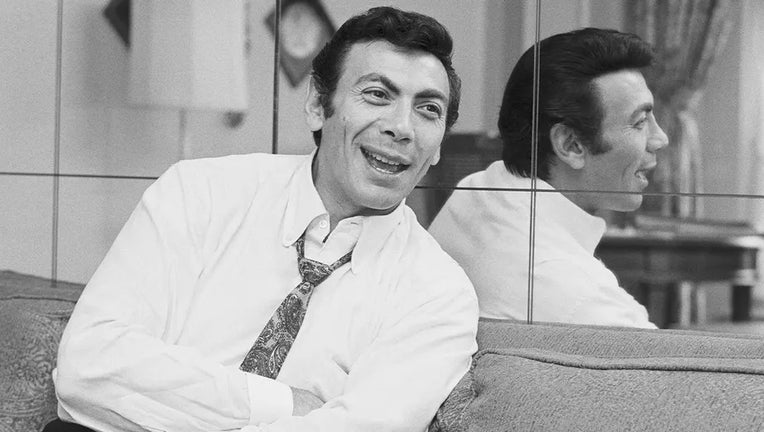 article
Ed Ames, the youngest member of the popular 1950s singing group the Ames Brothers, who later became a successful actor in the popular Daniel Boone series has died at the age of 95. 
The last survivor of the four singing brothers, Ames died May 21 from Alzheimer's disease, his wife, Jeanne Ames, said Saturday, May 27.
"He had a wonderful life," she said.
 Studio promotional portrait of the American musical group The Ames Brothers clowning. L-R: Ed, Gene, Vic and Joe.  (Hulton Archive/Getty Images)
Born on July 9, 1927, in Malden, Massachusetts, Ames was the youngest of 11 children, four died in childhood. Their parents were Ukrainian immigrants and their mother taught the children to read Shakespeare and to appreciate the music they heard every Saturday on the Metropolitan Opera broadcasts.
STEPHEN 'TWITCH' BOSS REMEMBERED: ALLISON HOLKER SHARES FIRST POST FOLLOWING HUSBAND'S DEATH AT 40 
The four youngest boys began singing at local events as the Urick Brothers. Ed was still in high school when they moved to nightclubs, but as a husky six-footer with a deep voice, he was able to pass for 21.
In New York, comedy writer Abe Burrows advised a name change because Urick was hard to remember. Ames was the brothers' choice. The group was popular throughout the 1950s with popular hits including, "Sentimental Me," and "You, You, You."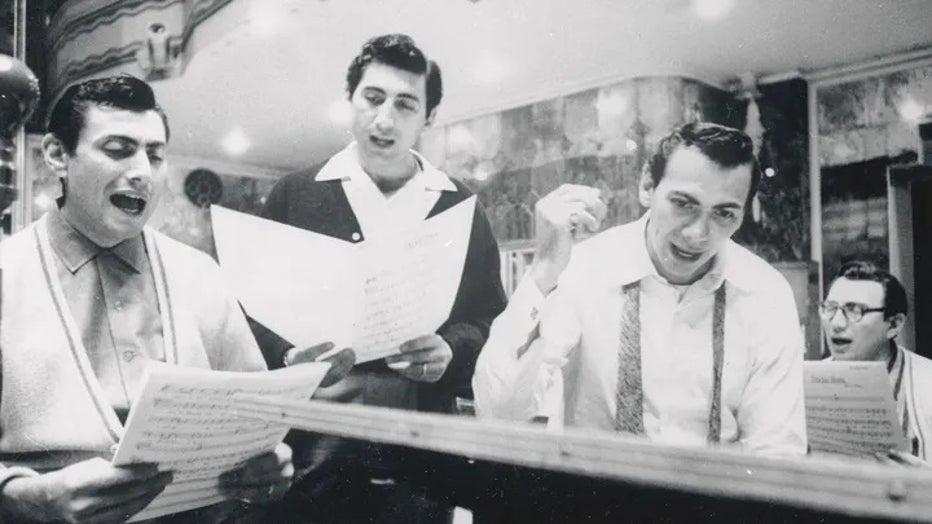 Driven to run...It's the Ames Brothers during a recording session. Ed Ames, who broke with the quartet and went on to tremendous success, is seen second from right. (Getty Images)
In the 1960s, Ames shifted careers and began persuing acting. His first starring role was an off-Broadway production of Arthur Miller's 'The Crucible.' 
However, on television, Ames was likely best known for his role as Mingo, the Oxford-educated Native American in the 1960s adventure series "Daniel Boone" that starred Fess Parker as the famous frontiersman. 
TINA TURNER MOURNED BY HOLLYWOOD AFTER ICON'S DEATH AT 83: 'SIMPLY THE BEST'
Due to his role in "Daniel Boone," Ames became skilled at throwing a tomahawk, which led the actor to one of his most memorable moments of his career during a hilarious appearance on 'The Tonight Show Starring Johnny Carson' on April 27, 1965. 
While on the show, Carson asked Ames to demonstrate his skills by throwing a tomahawk at a target of a cowboy outlined on a wooden panel.
Ames' throw landed directly in the groin of the wooden cowboy, which caused the studio audience burst into laughter.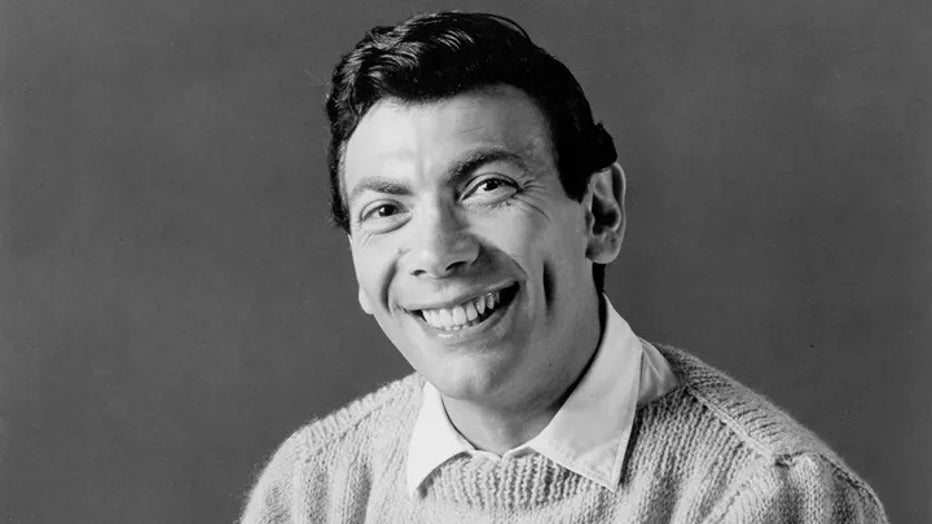 Ed Ames pictured in the 1970s. ( Michael Ochs Archives/Getty Images)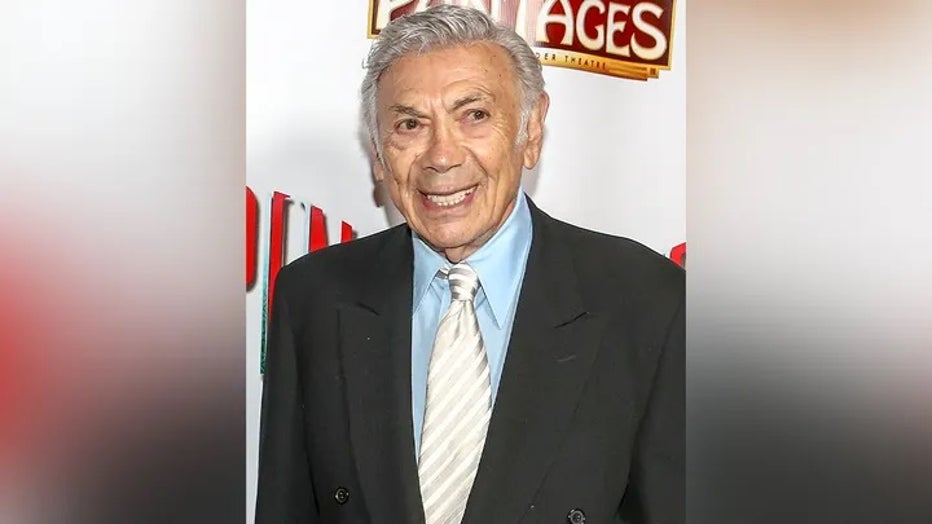 Ed Ames attends opening night of "PIPPIN" at the Pantages Theatre on October 22, 2014, in Hollywood, California. (Rich Polk/Getty Images for Hollywood Pantages)
CLICK HERE TO SIGN UP FOR THE ENTERTAINMENT NEWSLETTER
Ames had guest roles in TV series such as "Murder, She Wrote" and "In the Heat of the Night," and toured frequently in musicals, performing such popular songs as "Try to Remember" and the song that became his biggest hit single, "My Cup Runneth Over."
After the four brothers split up, the other brothers also continued performing and recording, but gained less notice than Ed. Vic died in 1978, Gene in 1997 and Joe in December 2007.
CLICK HERE TO GET THE FOX NEWS APP
Ames and his first wife, Sara Cacheiro, had three children: Sonja, Ronald and Linda. The couple divorced in 1978, and in 1998 he married Jeanne Arnold.
The Associated Press contributed to this report.