FBI issues dire warning to Americans thinking of traveling to Caribbean nation
HAITI - The Federal Bureau of Investigation is warning American citizens to stay out of Haiti amid a surge in violence that included an American couple being kidnapped there last month.
"While we understand that there are strong ties between Haiti and South Florida, before traveling there one should consider the trauma and financial costs of being kidnapped not only to themselves but to their family and friends as well," FBI Supervisory Special Agent Liz Santamaria said this week, the Miami Herald reported.
According to the FBI's Miami field office, kidnappings are surging in Haiti to the tune of a 300% increase for the first three months of 2023 when compared to 2022.
Haitian gangs have turned to extreme measures, with atrocities akin to those reported during the genocide in Rwanda, according to a Haitian doctor in an interview from his home in Port-au-Prince late last month.
SUBSCRIBE TO FOX 32 CHICAGO ON YOUTUBE
Lawlessness, torture, civil war and "The Purge" were all used to describe what life is like for people living within the western borders on the island of Hispaniola.
"The people of Haiti continue to suffer one of the worst human rights crises in decades and a major humanitarian emergency," United Nations Secretary General António Guterres said in a recent report to the U.N. Security Council. "With the high number of fatalities and increasing areas under the control of armed gangs, insecurity in the capital has reached levels comparable to countries in armed conflict."
The State Department is currently advising Americans not to travel to Haiti "due to kidnapping, crime and civil unrest."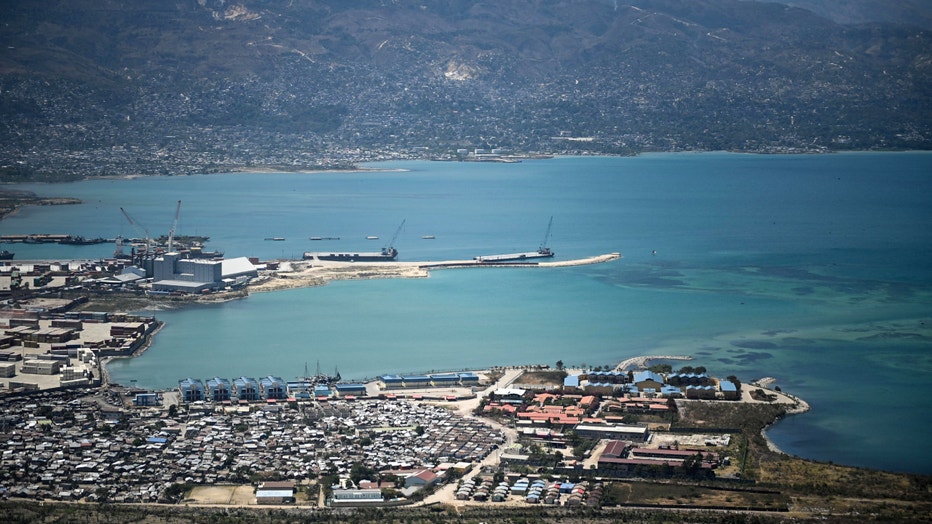 Aerial view on the coast of Port-au-Prince, Haiti, on March 22, 2023. (Photo by Richard PIERRIN / AFP) (Photo by RICHARD PIERRIN/AFP via Getty Images)
Two Americans, Jean Dickens Toussaint and his wife, Abigail Toussaint, were kidnapped in March when they traveled to Haiti to see ailing relatives and attend a local festival.
The couple, who were held by a gang for ransom, were released a month later. The conditions of their release weren't immediately revealed.
On Monday, a mob in the Haitian capital of Port-au-Prince beat and burned 13 suspected gang members to death with gasoline-soaked tires after pulling the men from police custody at a traffic stop, police and witnesses said.
The horrific vigilante violence underlined public anger over the increasingly lawless situation in Port-au-Prince, where criminal gangs have taken control over an estimated 60% of the city since the July 2021 assassination of President Jovenel Moïse.
Six more burned bodies were laid in a nearby neighborhood later Monday, and some witnesses said that police killed them and residents set them on fire.
Haiti National Police said in a brief statement that officers in the city's Canape Vert section stopped and searched a minibus for contraband early Monday, and had confiscated weapons from suspects before they were "unfortunately lynched by members of the population." The statement did not elaborate on how members of the crowd were able to take control of the suspects.