Feds: Dorothy Brown requested $10k loan from her own employee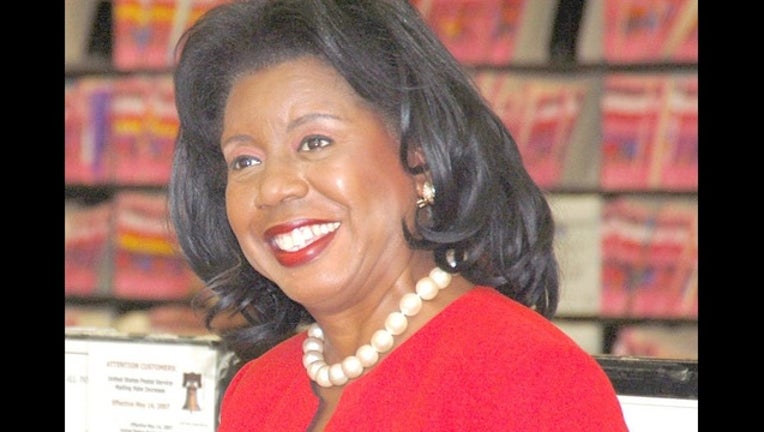 article
SUN-TIMES MEDIA WIRE - Cook County Circuit Court Clerk Dorothy Brown requested a $10,000 loan from one of her senior-level employees for her husband's business, federal prosecutors revealed Friday in a court document that's part of a case investigating alleged corruption in the clerk's office.
That and other new details in a prosecution court document filed Friday draw the closest connections yet to Brown and the federal investigation of alleged buying of jobs and promotions within Brown's office, the Chicago Sun-Times is reporting.
Brown has not been charged with any crime and denies any wrongdoing.
Prosecutors filed a sentencing memo Friday regarding a former employee of Brown's who pleaded guilty last year to lying to the grand jury investigating Brown's office.
Sivasubramani Rajaram, of Glenview, loaned $15,000 to Goat Masters Corp., a company whose president was Brown's husband, Benton Cook III, according to Rajaram's indictment.
Prosecutors now bluntly call that "loan" a bribe to get a job in the clerk's office but never explicitly say Brown herself asked for it.
But for the first time, prosecutors revealed that at least one other employee of Brown's helped fund Brown's husband's business. They not did not identify that individual, other than as "a senior-level Clerk's Office employee."
But they are explicit that Brown herself asked for the money.
That second employee made the loan "based on a request from Individual A," the court document notes. Individual A is clearly Dorothy Brown based on other details revealed about Individual A in the court document filed Friday and other court records.
Prosecutors note the mailing address for the Goat Masters' bank account was at Brown's home and that she and her husband were the two sole signatories on the bank account.
Brown's prominent defense attorney, Edward Genson, had no comment on the prosecution filing, other than to note that Brown paid the money back to Rajaram.
A representative for the Clerk's Office did not respond to a request for comment.
Rajaram worked in the circuit clerk's office for more than a decade before leaving in 2011, records show. He lived in India, then moved back to the Chicago area in August 2014, returning to Brown's office the following month, records show.
When he returned to Chicago, Rajaram made the loan to Goat Master. Prosecutors say in their sentencing memorandum filed Friday that Rajaram admitted he made the loan because a high-ranking employee in the clerk's office — who is not named in the court document — told him that making the loan would help him get the job.
When Rajaram returned to Brown's office, his yearly salary was $30,678. He got a promotion in June 2015, which brought his salary to $41,151.
Rajaram lied to the grand jury twice. He testified in October 2015 that he hadn't spoken with Brown since his rehiring. He also testified that he'd spoken with a person identified as "Individual B," a high-ranking employee in Brown's office, "maybe like three or four times" since moving back from India — but not by phone.
Rajaram later admitted he had, in fact, spoken with Brown. He also admitted he had spoken by cellphone with Individual B "dozens of times," between August 2014 and Oct. 1, 2015.
The grand jury handed down its indictment four weeks after Cook County's Democratic Party leaders withdrew their endorsement of Brown for the March 2016 primary. They instead threw their support to a newly declared candidate, Ald. Michelle Harris (8th), a strong supporter of Mayor Rahm Emanuel.
Brown handily won the nomination and was later re-elected. At one point, dismissing the investigation, she told party leaders:  "Investigations are started all the time . . . Many of you probably had investigations related to you."
Brown and Cook have not been accused of any criminal wrongdoing, though the FBI seized Brown's county-issued cellphone in fall 2015 as part of the investigation. Shortly after that, the Better Government Association, Chicago Sun-Times and FOX Chicago TV revealed that Goat Masters was listed on federal subpoenas involving the circuit clerk's office.