Grant Park Music Festival 2023 season kicks off
CHICAGO - The Grant Park Music Festival will launch its 89th season of free world-class classical music on Wednesday in downtown Chicago.
The concert series runs for ten weeks from June 14 to Aug. 19 at the Jay Pritzker Pavilion. There will be events Wednesdays and Fridays at 6:30 p.m. and Saturdays at 7:30 p.m.
There will be an open rehearsal from 11:00 a.m. to 1:30 p.m. ahead of opening night.
The first concert features Schumann's Symphony No. 4 and Saint-Saen's Violin Concerto.
The festival will be led by Artistic Director and Principal Conductor Carlos Kalmar, along with the Grant Park Orchestra and violinist Jeremy Black.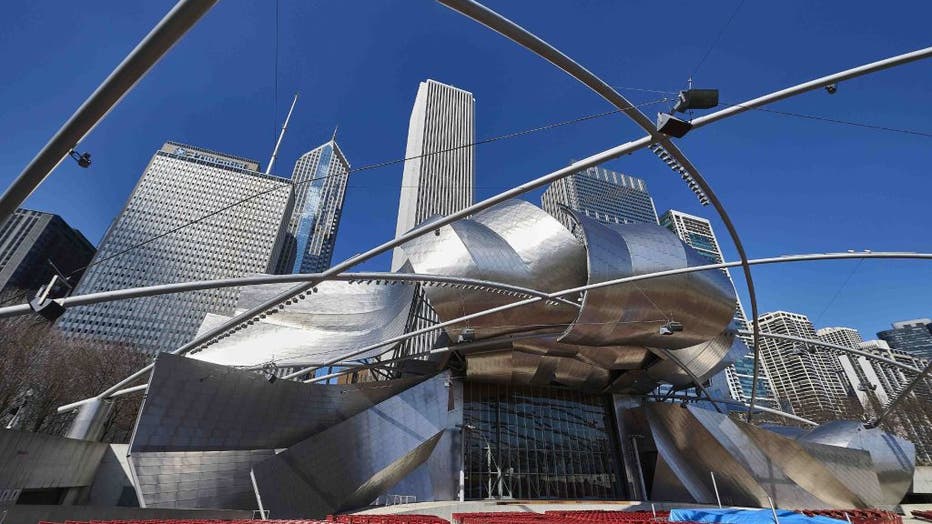 United States, Illinois, Chicago: in the center of Millennium Park, the Jay Pritzker Pavilion, a huge bandshell designed by architect Frank Gehry, with a main stage that can accommodate a full orchestra and chorus of 150 members. (Photo by: Blanquart
SUBSCRIBE TO FOX 32 ON YOUTUBE
Bring a picnic, blanket or fold-up chair and enjoy the music for free. Free seats in the back of the Seating Bowl are available on a first-come, first-served basis. 
Seats closer to the stage can be reserved at varying rates. 
For more information about the Grant Park Music Festival 2023 season, visit gpmf.org.